Romney Exhibits Political Savvy In Rejecting Obama-Wright Attack Ad
Opinion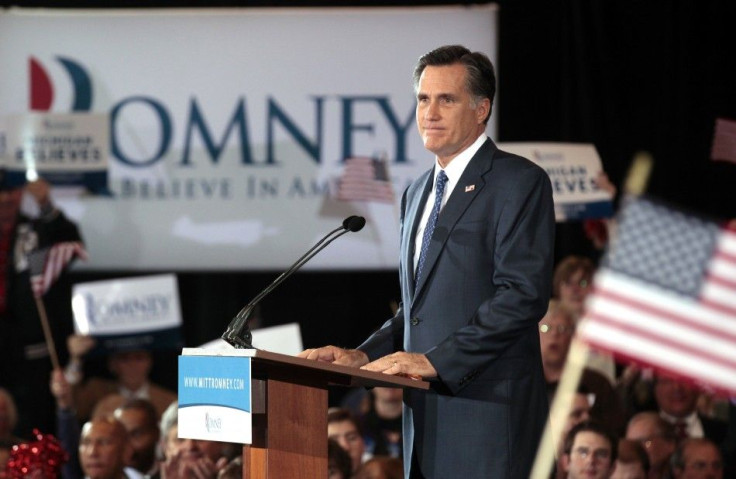 Mitt Romney's rejection of a Super-Pac's proposed anti-Obama campaign featuring Rev. Jeremiah Wright, the president's former pastor, demonstrates that Romney has more political sense than the Super-Pac's big daddy, Joe Ricketts, a longtime conservative donor and founder of TD Ameritrade.
For me, that the campaign was masterminded by GOP strategist Fred Davis would be reason enough to run away -- fast. You see, here in Delaware, we know Davis' handiwork very well: He was the guy responsible for then-Senate candidate Christine O'Donnell's creepily disastrous I am not a witch television ads in 2010.
And let's not forget Davis' great work this year in Michigan for Republican Senate candidate Pete Hoekstra in the race against Democrat incumbent Debbie Stabenow. For the 2012 Super Bowl's Michigan markets, Davis produced an ad with a slim, smiling Asian woman speaking in broken English. She calls Stabenow Debbie Spenditnow' as Chinese music plays in the background. The ad was wildly controversial (and eventually was pulled from Hoekstra's campaign site), fueling accusations that Hoekstra was racist -- not exactly the goal the candidate had in mind when he wrote the check for the ad.
Speaking of checks, the fallout from the ad might be the reason why Hoekstra is burning through his campaign cash at a rate Politico called troubling. Image rebuilding can be expensive.
To make matters worse, Stabenow had her best fundraising quarter ever in the first quarter of this year, and that was attributed to (surprise!) backlash from Hoekstra's ad. Perhaps Stabenow should send Davis a nice fruit basket in gratitude for his help?
As an economist, I am frankly baffled that Ricketts would have considered hiring Davis, in light of Davis' past experience. Would Ricketts consider hiring an ad agency with a similar track record for his TD Ameritrade business? (Agency's pitch: Our ads are guaranteed to drive your customers -- to the competition.) Since Ricketts seems to like making money, my guess is that he probably would not.
My suggestion to Ricketts is this: If you want to succeed in the Super-Pac game, apply the same tough performance standards to those seeking your political business as you would for your private-sector business. Mitt Romney, wisely, has figured that out already.
Joanne Butler is a graduate of the Kennedy School of Government at Harvard University and a former professional Republican staff member at the U.S. House of Representatives Ways & Means Committee.
© Copyright IBTimes 2023. All rights reserved.
FOLLOW MORE IBT NEWS ON THE BELOW CHANNELS