Ron Paul Booed for Advocating the 'Golden Rule'
OPINION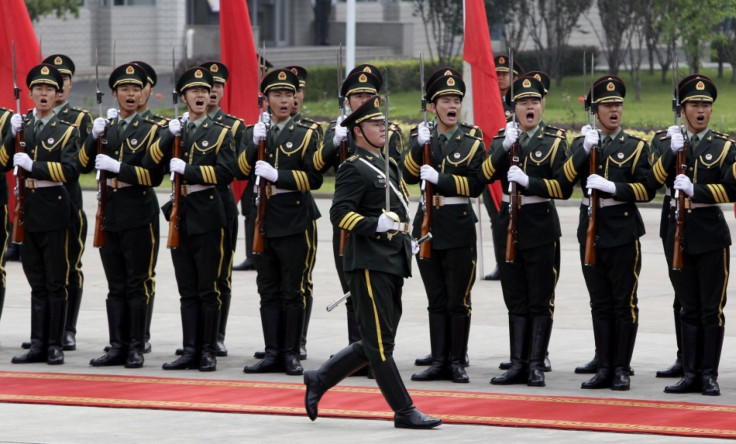 During last night's Republican debate in South Carolina, Congressman Ron Paul was booed for advocating the Golden Rule in foreign policy.
If another country does to us what we do others, we're not going to like it very much. So I would say that maybe we ought to consider a 'Golden Rule' in foreign policy. Don't do to other nations what we don't want to have them do to us, said Paul, who was greeted with boos.
We endlessly bomb these countries and then we wonder why they get upset with us, he said.
Paul is the lone voice in the 2012 Republican nomination race that considers the possibility that Islamic extremists target the U.S. because of the aggression of the U.S. military towards the Muslim world.
Other candidates simply believe Islamic extremists hate freedom and label them as enemies who must be killed.
In a CNN debate in September 2011, Rick Santorum said Islamic extremists attacked the U.S. because of who we are and what we stand for...We stand for freedom and opportunity for everybody around the world. (Santorum was greeted with applause.)
Paul countered that the Muslim world likely attacked the U.S because the U.S. occupies Muslim holy land in Saudi Arabia, do not treat Palestinians fairly and have killed thousands upon thousands of Iraqis.
One person who seems to agree with Paul's assessment is terrorist Osama bin Laden.
Why are we fighting and opposing you? The answer is very simple: Because you attack us and continue to attack us, wrote bin Laden in 2002 in his letter to America.
Bin Laden, of course, is a murderer and madman who, in the same letter, stated his desire to convert the U.S. to Islam and railed against the U.S. business practice of charging interest rates.
Still, bin Laden probably would not have attacked the U.S. on Sept. 11, 2001 if it were not for U.S. military aggression against the Muslim world.
More importantly, he would not have secured so much support and sympathy for his cause in the Muslim world.
Paul said something in the South Carolina debate last night that offered proof that Muslims do not blindly hate America for no reason.
He pointed out that Islamic fighters used to be U.S. allies when they, with the support of the U.S., drove the Soviet Union out of Afghanistan.
Islamic extremists only turned against the U.S when the U.S. became militarily aggressive towards the Muslim world.
All of Paul's Republican opponents in the 2012, including Mitt Romney, strongly disagree with Paul.
Commenting on Islamic terrorists last night, Romney said these people declared war on us. They've killed Americans. We go anywhere they are and we kill them.
Romney's other strategy for combating Islamic extremists is to have a military so strong that no one would ever think of testing it.
However, the U.S. military has been by far the strongest in the world for decades. Islamic terrorists, unsurprisingly, were not deterred by this conventional military superiority because they were more angered by U.S. military aggression towards Muslim countries.
What if another country did that to us? Every American would be together. If the Chinese did to us what we do to other countries, no American would say, 'Aw, that's okay, they're nice people. Maybe we can learn their culture and their religion.' It would be insane, Paul told ABC News back in June 2011, seemingly invoking the Golden Rule principle.
If the scenario described by Paul actually happened, Americans who rebel against Chinese military occupation - even using terrorist tactics - would likely be considered heroes and patriots by the majority of Americans.
Back in China, the Chinese media would label these fighters as enemy terrorists who must be killed because they killed Chinese soldiers.
It would also claim the majority of Americans just love being liberated by the Chinese army and that China must stand behind its American allies to defeat these terrorists in America.
These people declared war on us. They've killed Chinese people and we must kill them. They just hate freedom, the Chinese President would say about the American terrorists.
(Reuters photo below, showing soldiers from the People's Liberation Army of China)
FOR FREE to continue reading
✔️ Unlock the full content of International Business Times UK for free
offer available for a limited time only
✔️ Easily manage your Newsletters subscriptions and save your favourite articles
✔️ No payment method required
Already have an account?
Log in
© Copyright IBTimes 2023. All rights reserved.