'Routine Network Maintenance' Blamed For Time Warner Cable Outage Affecting 11.4 Million Subscribers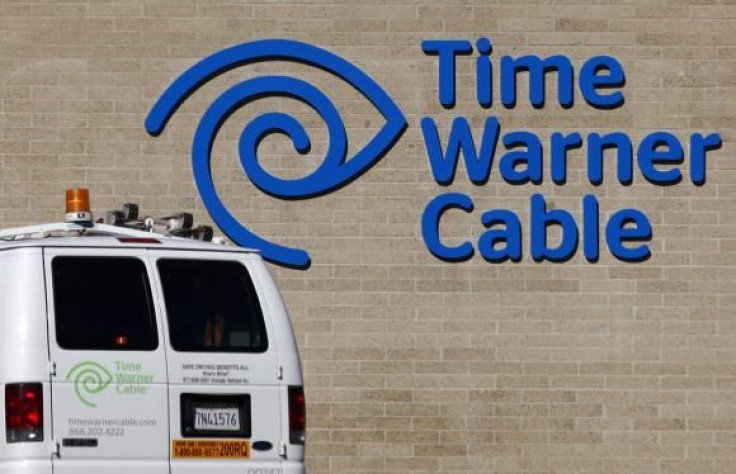 Time Warner Cable Inc. (NYSE:TWC) said "regularly scheduled maintenance" was to blame for a massive outage that affected broadband and video-on-demand services for 11.4 million subscribers across the country Wednesday morning. The maintenance knocked out service for 80 percent of the company's 14.4 million residential customers, company spokesman Bobby Amirshahi told the Washington Post.
The outage, which according to various complaints lasted from 3:01 a.m. EDT to past 8 a.m., was blamed on regularly scheduled equipment work. "During our routine network maintenance, an issue with our Internet backbone created disruption with our Internet and OnDemand services," Time Warner Cable said in a statement. "As of 6 a.m., services were largely restored as updates continue to bring all customers back online."
Yet customers complained on social media as late as 8:50 a.m. EDT that they were still unable to get online. Reports of outages were concentrated most heavily throughout the Northeast region, according to the website DownDetector.com, but also affected other big Time Warner Cable markets in Texas and Los Angeles, California. (All of Time Warner Cable's 29 markets were affected, the company said.)
Telephone and cable TV service weren't affected by Wednesday morning's difficulty.
Coincidentally, the massive Internet outage came one day after Time Warner Cable agreed to pay $1.1 million to settle a Federal Communications Commission investigation, which found that the company failed to correctly report multiple network outages last year.
"TWC (Time Warner Cable) failed to file a substantial number of reports with respect to a series of reportable wireline and Voice over Internet Protocol network outages," the FCC said in a report published Monday, as quoted by Reuters. "TWC admits that its failure to timely file the required network outage reports violated the Commission's rules."
Time Warner Cable has long received knocks for its terrible customer service scores, but the bad press has risen to a new level since Comcast Corp. (NASDAQ:CMCSA) offered $45.2 billion in stock in February to acquire its New York-based rival. The Federal Communications Commission is reviewing the proposed deal. The news was fresh on Time Warner Cable customers' minds when they were unable to log on Wednesday, leading to a volley of conspiratorial tweets.
© Copyright IBTimes 2023. All rights reserved.
FOLLOW MORE IBT NEWS ON THE BELOW CHANNELS