This Royal Has A More Expensive Wardrobe Than Meghan Markle
Meghan Markle has often been criticized for her expensive wardrobe, but in a shocking twist, her sister-in-law, Kate Middleton actually spends more money per outfit when it comes to her own fashion.
According to HushHush.com, dubbed the "Amazon for millionaires," the Duchess of Cambridge's average outfits actually cost £3,000 more than the ones sported by the Duchess of Sussex. The average cost per look for Middleton equals £27,172, while Markle's is £23,970. When their averages are combined, it comes to a whopping £51,142 daily average to dress both.
The website claimed they analyzed outfits from both Duchess's collection, and that pieces used to calculate the average cost included clothing, shoes and accessories each has worn, as well as their wedding dresses, a mixture of gowns and other attire.
Among the priciest garments are believed to be Markle's wedding dress, Middleton's items from high-street brands like Alexander McQueen, Chanel, TopShop and Zara, as well as Markle's custom-made pieces from Givenchy and Carolina Herrera, as well as pieces from Jigsaw and J. Crew.
"Although Meghan's wardrobe is more consistently designer, Kate tends to wear more expensive one-off designer pieces, an is a big fan of Alexander McQueen and Emilia Wickstead frocks," the website writes. "Both Princesses often opt for custom-made designer pieces for functions, which can increase a dress's price by 40 percent on average."
Among the website's analysis was different things the average person could get for the cost of a single garment. Among three items of Middleton's that were examined were a £3,200 green coat by Alexander McQueen, a Chanel tweed suit with belt for £8,110, and the £11,200 Alexander McQueen dress she wore for her sister, Pippa Middleton's, wedding, Those three items could buy the average person a vacation on a Caribbean cruise, a brand-new Skoda Citigo hatchback car and a conservatory.
Meanwhile, Markle's £18,000 cream Givenchy dress from her first outing with Queen Elizabeth, £15,000 grey ensemble to meet the Irish President and her £12,000 Safiyaa evening gown were examined for the analysis. Those items could provide for slightly more than one year's salary for an 18-year-old who makes Minimum Wage, pay for one year of school fees at a public school and buy a medium-sized family hatchback.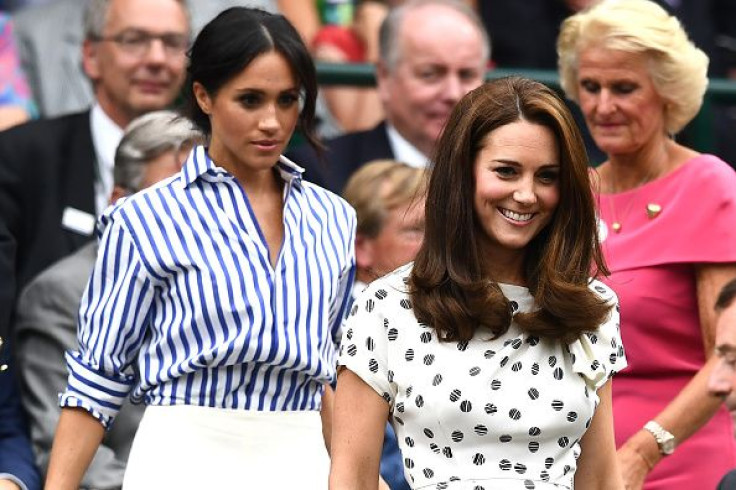 © Copyright IBTimes 2023. All rights reserved.