Ruby Rose Tearfully Says She Was Rejected From ERs While Suffering Surgical Complications
KEY POINTS
Ruby Rose revealed she had to be hospitalized after suffering complications following surgery
She shared that she had a difficult time getting accepted into an emergency room amid the pandemic
The actress praised frontline medical workers and encouraged fans to get vaccinated
Ruby Rose got emotional as she opened up about getting turned away by several hospitals when she experienced complications from a recent surgery.
On Tuesday, the former "Batwoman" star, 35, shared on her Instagram Story that she had been hospitalized after some complications arose from a surgical procedure she underwent, though she did not go into detail about the procedure she had. However, it apparently took hours before Rose was admitted to an emergency room because hospitals were rejecting people due to the COVID-19 pandemic.
"I just wanted to sort out some live stuff and some health stuff and some house stuff and all the good things," the Australian actress said in the video, obtained by People.
"I did have a procedure and I had to have surgery, but it was fine and the surgery went well. But then I had a few complications and I had to go to the emergency room to go to the hospital," she continued.
According to the "Orange Is the New Black" alum, she "called an ambulance and it took hours to find a hospital that would be able to take me or anyone."
Rose began to cry as she told her fans that emergency rooms were "rejecting taking people and I… and my case was quite serious."
"We stuck it out for a little bit longer and we were lucky enough to get accepted by a hospital after a bit of a standoff," she said, adding, "Everyone was amazing, all the front-liners are amazing."
Rose said she believes the difficulty of getting into a hospital was due to the COVID-19 pandemic and urged everyone to do their part and get vaccinated.
"Please stay safe, try to keep everyone safe. Get vaccinated if you can, please," Rose added. "It's just… it doesn't need to be this hard for everyone and I just can't imagine all the other people that are having way more, way, way more serious situations happening right now."
The actress went on to inform her followers that she will continue her social media break.
She ended her video by saying, "I'm just sending everyone love. I love you all and take care of yourselves."
Rose's last post on Instagram was six days ago. In the snap, she is sitting on what appears to be a truck filled with soil and plants with her rescue dog, Ru.
"PPS My neighbors asked my assistant if A) I am just never home or B) do I just never leave the house.. Truth is - Both. So here I am sitting in my neighbors trash waiting to make friends..no such luck," she wrote in the caption. "PPPS I was actually seeing if there were any plants they were throwing out that I could bring back to life."
California added more than 12,000 new COVID-19 cases Tuesday, according to data shared by The New York Times. The state has recorded an average of 6,973 new cases per day over the last two weeks.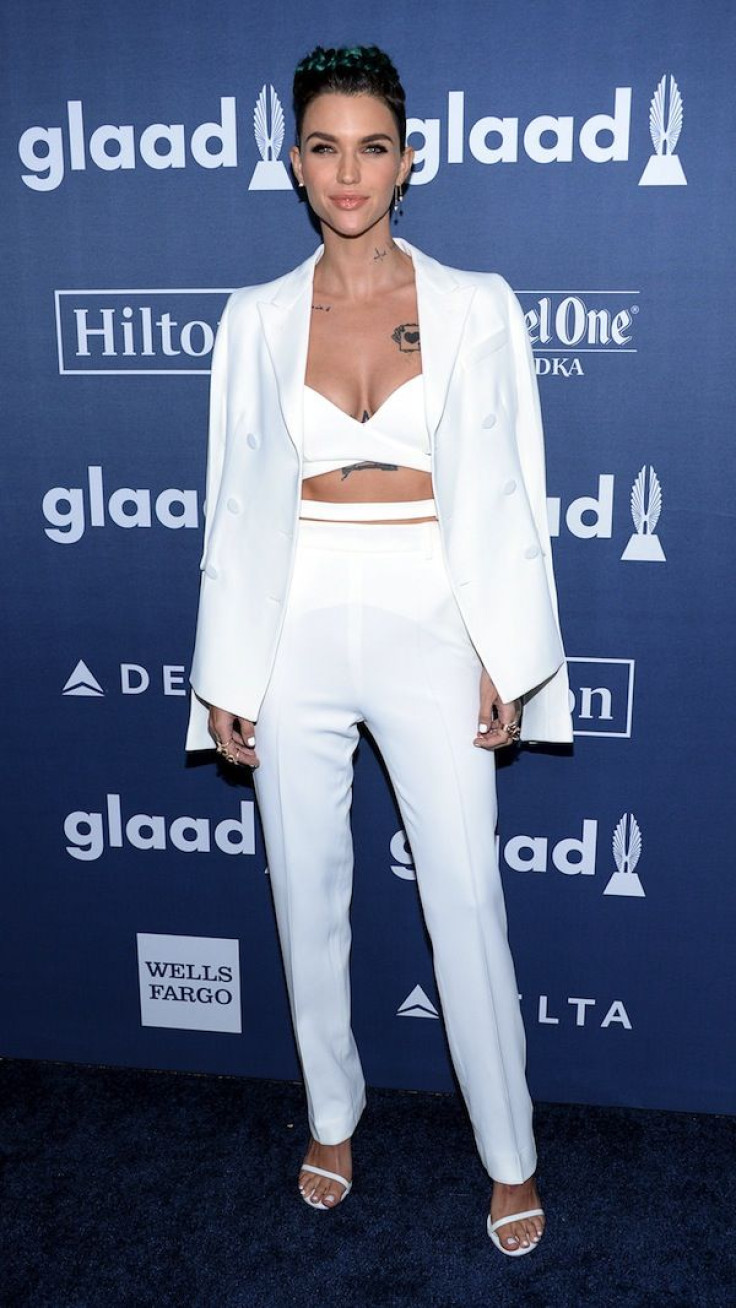 © Copyright IBTimes 2023. All rights reserved.