Rumor: Next Batman Game From WB Montreal Might Arrive In 2021
KEY POINTS
With Rocksteady focusing on a new "Suicide Squad" game, WB Games Montreal has been tasked with developing the next game in the "Batman Arkham" series
The game has already been in development, but don't expect a launch until 2021 at the earliest
The title that's being teased for this installment is "Batman: Gotham Knights," hinting at the possibility of other playable characters like Nightwing, Robin, and Batgirl
The next game from Rocksteady's successful Arkham series starring Batman might be on the horizon.
Rocksteady first dropped "Batman: Arkham Asylum" in 2009 to resounding cheers as the Dark Knight was finally in a video game that showed off his detective skills, combo-based combat, and fun navigation in a large map.
Soon after, "Batman: Arkham City" and "Batman: Arkham Knight" would follow, each widening the series' scope and adding to Batman's challenges. With Rocksteady apparently focusing on a video game starring the Suicide Squad, it falls to Rockstar Montreal to develop the next Batman title.
Pocket-lint notes that strong indications from various industry sources indicate that the next title will be called "Batman: Gotham Knights." This is a title that's been tightly guarded, but recent trademark applications by Warner have hinted at its significance, and it's an interesting name that certainly seems like a continuation of the pattern set by previous entries.
What this also indicates is that Batman might get more help than ever with Nightwing, Robin, and Batgirl might make an appearance. Although WB Games Montreal has been teasing the game with logo reveals, no real announcement has been made. Don't expect to see it on shelves until 2021 though.
The next big update could come on August 22 during DC's Fandome virtual event, where we're expecting "Batman: Gotham Knights" to debut, alongside Rocksteady's "Suicide Squad" game.
Although previous add-ons and bonuses in the earlier installments in the Arkham series have had Batwoman as a playable character, the majority of the action still saw Batman himself taking the lead. With a "Gotham Knights" title, the aforementioned crew of Nightwing, Robin, and Batgirl might take the baton from The Dark Knight.
The Arkham series also continually expanded the scope of its content in terms of movement and vehicles. By the end of "Batman: Arkham Knight," Pocket-lint notes that you could practically fly with a fully upgraded cape, alongside the big focus placed on the tank-like Batmobile.
Given the timing and the fact that it remains shrouded in secrecy, we're fully expecting "Batman: Gotham Knights" to debut on PlayStation 5 and Xbox Series X, taking advantage of those next-gen consoles' beefed-up graphics and faster loading times.
However, since it's already been in development, there is a possibility that the title also arrives for PlayStation 4 and Xbox One. That would, needless to say, spike interest and even sales of the title. A PC adaptation isn't out of the realm of possibility too, rounding out the expected set of platforms, when it does launch.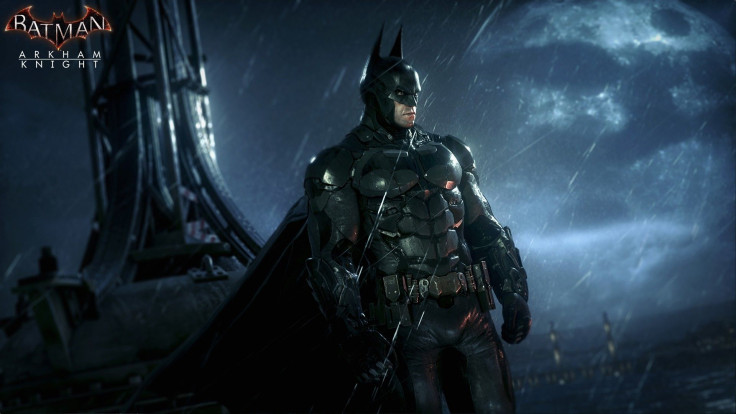 © Copyright IBTimes 2023. All rights reserved.