Rumored $400 Microsoft Surface Tablet Might Be Powered By Intel Pentium Processors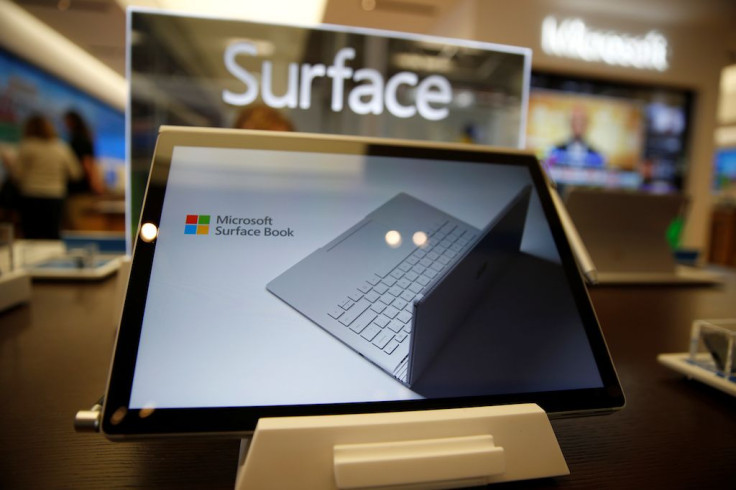 Earlier this week the cheaper Microsoft Surface tablet was spotted at the FCC and the sighting gave some details about the upcoming device. Now it looks like some of its specs may have been revealed by sources.
The affordable Microsoft Surface tablet will be powered by processors that are less powerful than the Intel Core i5 and Core i7 chips that are inside the current Surface Pro models. The cheaper Microsoft Surface will be powered by Pentium processors, according to WinFuture's sources. The cheapest model will have a Pentium Silver N5000, while the slightly more expensive version will either have the Intel Pentium Gold 4410Y or the Intel Pentium Gold 4415Y.
The Intel Pentium Silver N5000 is a quad-core x86 chipset that's part of Intel's Gemini Lake series and it has a base clock speed of 1.1GHz. The Pentium Gold 4410Y is a quad-core 1.5GHz processor, while the Gold 4415Y is slightly faster at 1.6GHz. Both of the Pentium Gold chips are based on Intel's Kaby Lake architecture. Microsoft apparently went with the Pentium Gold chips for the slightly more powerful models due to thermal constraints.
If these specifications are accurate, then consumers shouldn't expect the affordable Microsoft Surface tablets to be powerful machines. This shouldn't be an issue for a lot of users since Microsoft is aiming to sell these cheaper models to students. These processors should be more than enough for taking notes, researching online and streaming videos, as pointed out by Engadget.
The FCC filing from earlier this week did confirm that the Surface tablet would have a standalone Qualcomm Wi-Fi and Bluetooth module. This is another piece of evidence that suggests the affordable tablet may be powered by an Intel processor and not a Qualcomm processor.
Earlier reports claim that the cheaper Microsoft Surface tablet will have a 10-inch screen, which is smaller than the current 12-inch Surface Pro models. Since the device will be smaller than the Pro model, it's expected to be 20 percent lighter. The display on the device is said to have rounded corners. The tablet is also rumored to come with a USB Type-C connector.
The rumored starting price of Microsoft's affordable Surface tablet is around $400. The new device is intended for students, but Microsoft also wants it to directly compete with Apple's iPad models. The last time Microsoft released a tablet for students was three years ago and that was the Surface 3, which has already been discontinued, according to The Verge.
© Copyright IBTimes 2023. All rights reserved.