Russia Affirms Support Of Venezuela's 'Policy' Toward Opposition, Despite US Sanctions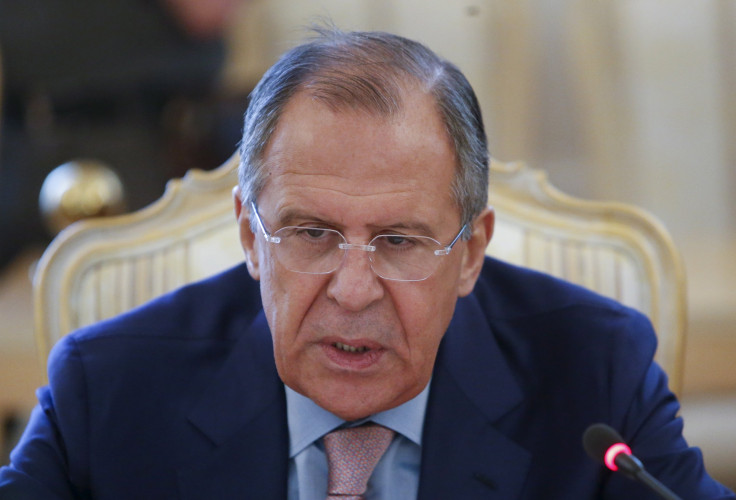 Russia's Foreign Ministry affirmed its support Wednesday for Venezuela's "policy" toward opposition groups, weeks after President Barack Obama used executive power to order sanctions against several top Venezuela government officials. The Obama administration previously declared Venezuela a national security threat, due to its harsh tactics against dissidents.
"We have confirmed solidarity with the people of Venezuela and our firm support for the policy of the government of President [Nicolas] Maduro aimed at preventing destabilization of the situation, organization of nationwide dialogue with the constructive opposition in order to resolve any emerging problems within the constitutional framework and without any foreign intervention," Russian Foreign Minister Sergey Lavrov said, according to Russian-owned outlet TASS.
Russian and Venezuelan officials have met on four separate occasions this year, with Maduro among the international diplomats who traveled to Moscow last month for the 70th anniversary of the end of World War II. This week, diplomats from the two nations also discussed further economic and military cooperation.
The White House announced sanctions March 9 against seven members of Maduro's regime in Venezuela. Rather than economic penalties against the country itself, Obama ordered asset freezes and travel bans against individuals accused of human rights violations against protestors and opposition leaders in recent months.
"Venezuelan officials past and present who violate human rights of Venezuela citizens and engage in acts of public corruption will not be welcome here, and we now have the tools to block their assets and their use of U.S. financial systems," White House Press Secretary Josh Earnest said in a statement last month, according to Reuters.
"We are deeply concerned by the Venezuelan government's efforts to escalate intimidation of its political opponents. Venezuela's problems cannot be solved by criminalizing dissent, he added.
In February, Venezuelan authorities ordered the arrest of noted opposition leader Antonio Ledezma, whom they accused of involvement in a plot to undermine the government, Reuters reported.
© Copyright IBTimes 2023. All rights reserved.
FOLLOW MORE IBT NEWS ON THE BELOW CHANNELS