Russia Orders 'Submarine-Killer' Be-200 Amphibious Aircraft For Production By 2020, Official Says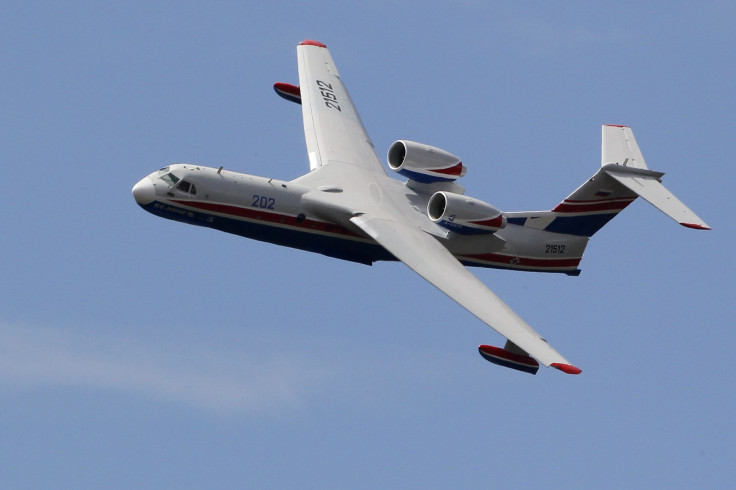 The Russian navy plans to purchase a "submarine-killer" version of its Be-200 amphibious aircraft by 2020, an unnamed official said Sunday. President Vladimir Putin has made the modernization of Russia's military aircraft a priority as part of a larger plan to revamp the armed forces by the end of the decade.
The Be-200 aircraft's anti-submarine version will help to replace the Russian navy's existing fleet of Be-12 amphibious planes, a decades-old model that officials now consider obsolete, the source told Russian agency Sputnik International News. Current versions of the Be-200 are used to contain fires or transport personnel, with a capacity of as many as 72 passengers, Sputnik reports.
"The navy's command has decided that it's necessary to purchase an anti-submarine configuration of the Be-200 amphibious aircraft by 2020 to search for, detect and destroy [enemy] submarines," an anonymous navy official told Russian news agency RIA Novosti, as quoted by Sputnik.
The Kremlin's plans to purchase six Be-200 planes were first revealed in 2013, but it was unclear if those planes would be outfitted as anti-submarine aircraft. The naval official did not say what technological innovations would distinguish the Be-200 as a "submarine-killer." The Be-200 has the capability to touch down on water or on land.
Earlier this month, Russian Helicopters, a defense-manufacturing firm, announced plans to renew production of the Mi-14 military helicopter. The aircraft, also touted as amphibious, was used in military service prior to the fall of the Soviet Union in the early 1990s. Russia outfitted the helicopter's old version with bombs capable of destroying submarines.
Putin vowed in March the Kremlin would spend more than 21 trillion rubles, or about $340 billion, to modernize the military by 2020. In early July, Deputy Defense Minister Yuri Borisov placed the country's planned military expenditure at approximately $600 billion. A portion of that money will be used to upgrade the air force, which will receive 126 new aircraft by the end of the year, Russian news agency Tass reported.
© Copyright IBTimes 2023. All rights reserved.