Russia Supporters Use Crypto To Fund Kremlin's Ukraine Invasion; Over $2M BTC, ETH Donated: Report
KEY POINTS
Chainalysis mentioned in March that Russians did not evade sanctions using crypto
Pro-Russia groups got smarter and have found ways to use crypto to blunt sanctions
A new report revealed details of how pro-Russian groups and organizations use crypto to fund the war in support of Russia
Russian groups using coin mixers to evade sanctions
Bitcoin, the world's first-ever cryptocurrency, was created by Satoshi Nakamoto to allow people to engage in various financial transactions without relying on governments or banks. In the ongoing war between Ukraine and Russia, many have used cryptocurrency to send donations to Ukraine. Interestingly, pro-Russia groups and supporters have used the same means to deliver financial support to the Kremlin, a recent report has claimed.
Following Russia's invasion of Ukraine, several countries have imposed economic sanctions against the transcontinental country. Despite this, several industry watchers speculate that Russia might use cryptocurrency to blunt the effect of these sanctions.
While nothing about this has been proven, a new report from blockchain data platform Chainalysis revealed that several "pro-Russian groups are using cryptocurrency donations to fund the war in Ukraine." The platform identified 54 organizations that have received more than $2.2 million worth of Bitcoin and Ethereum donations, as well as Dogecoin, Litecoin and Tether.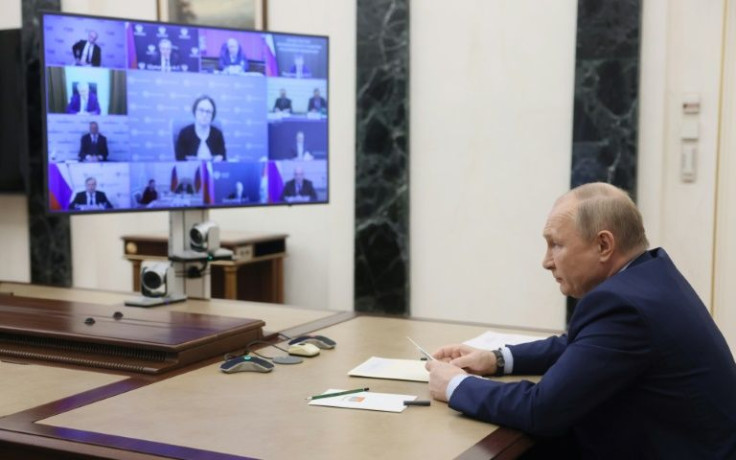 Based on the data provided by Chainalysis, $1,454,807.41 of Bitcoin, $590,963.18 of Ethereum, $206 822.70 of Tether, $21, 174.51 of Litecoin and $2,363.62 worth of Dogecoin have been donated. The report also claimed that these crypto donations received by various pro-Russia groups are being utilized to fund Russia's war against Ukraine, including the "purchase of military items, like drones, weapons, bulletproof vests, communication devices and various other supplies."
The blockchain data platform also noted that while it has not found any activities in which cryptocurrency helped Russia evade the U.S. sanctions in March, it is now singing a different tune. According to the latest report, paramilitary groups and organizations have utilized crypto to circumvent sanctions imposed by various regions worldwide, noting that more than 11% of the total donations used coin mixers.
Chainalysis also disclosed that some of these pro-Russian groups laundered around $1 million using the local crypto exchange Bitzlato. One of these groups "sent over" 29% of its funds to the Moscow City-based exchange that "has facilitated approximately $1 billion worth of crypto money laundering since 2019," the report noted.
© Copyright IBTimes 2023. All rights reserved.