Russia, Iran Could Use Crypto Mining To Skirt Sanctions And Monetize Energy, Warns IMF
KEY POINTS
Russia's invasion of Ukraine has brought crippling economic sanctions on the country
Many fear that Russia would resort to crypto to evade sanctions
Using energy resources that cannot be exported for crypto mining is a smart way to sidestep sanctions
Sanctioned countries like Russia and Iran may use cryptocurrency mining to monetize their energy resources and evade the punitive restrictions, the International Monetary Fund (IMF) said in a new report.
Titled "Global Financial Stability," the report specifically said that Russia could monetize its vast energy resources by using them to power cryptocurrency mining.
"Over time, sanctioned countries could also allocate more resources toward evading sanctions through mining. Mining for energy-intensive blockchains like Bitcoin can allow countries to monetize energy resources, some of which cannot be exported due to sanctions," the IMF noted.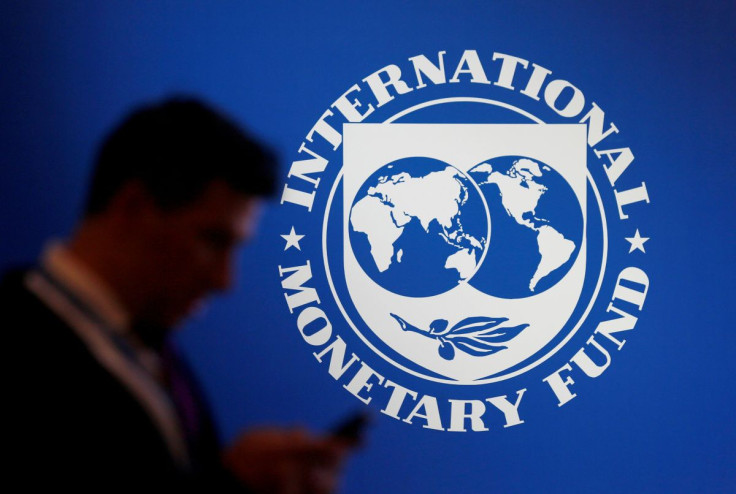 The international financial institution, however, admitted that at present, the share of mining in sanctioned countries, as well as the revenue from this activity, "is relatively contained" but maintained that "risks to financial integrity remain."
Based on the statistics presented in the report, Russian miners may have taken nearly 11% of Bitcoin's mining revenue, which averaged approximately $1.4 billion per month. Iranians, on the other hand, may have captured around 3% of the total Bitcoin mining revenue in 2021.
Moscow have been eyeing cryptocurrency even before the Ukraine invasion started. In January, Russian President Vladimir Putin said the transcontinental country has "certain competitive advantages" in cryptocurrency mining.
Putin's statement came after the director of the finance ministry's financial policy department Ivan Chebeskov, contradicted Russia's central bank's position on crypto mining and cryptocurrency. "We need to regulate, not prohibit. Regulation will protect citizens," Chebeskov said, noting that "the ministry of finance is actively involved in working on legislative initiatives in terms of regulating this market."
Last March, Evgeny Grabchak, Russia's local deputy minister of energy, urged for the effective and fast legitimization of crypto mining. As reported by Russia's news agency TASS, the official wanted the "legal vacuum" that "makes it difficult to regulate this area and set clear rules of the game" eliminated "as soon as possible."
In October last year, Cambridge University released data ranking Russia third in the list of countries with the largest Bitcoin mining market, after Kazakhstan and the U.S., following China's crypto ban. The U.S. holds a 35.4% share, Kazakhstan 18.1%, and Russia an 11% share.
Following Russia's invasion of Ukraine, concerns soared about the possibility of Russia using cryptocurrency to evade sanctions. While it is unlikely for crypto to enable the country to blunt the impact of sanctions, it is highly plausible that specific entities could turn to crypto to earn revenue.
© Copyright IBTimes 2022. All rights reserved.
FOLLOW MORE IBT NEWS ON THE BELOW CHANNELS