Russia Tightens Squeeze On Ukraine With Gas Price Rise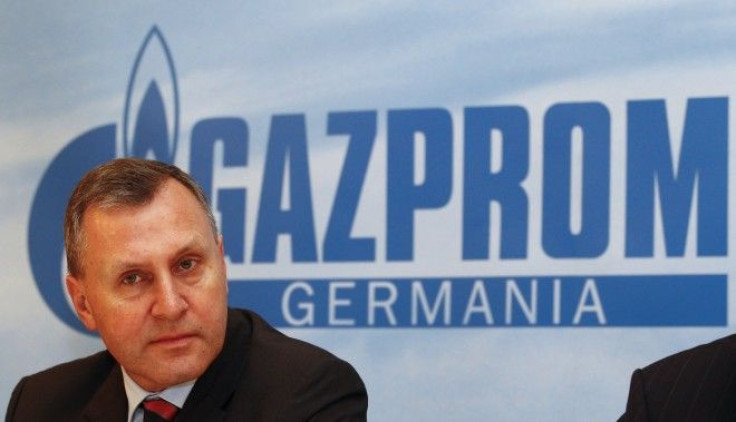 (Reuters) - Russian natural gas producer Gazprom announced a more than 40 percent increase in the price of gas for Ukraine on Tuesday, stepping up economic pressure on Kiev in its crisis in relations with Moscow.
Price rows have in the past led to cuts in Russian gas supplies to Ukraine and decreases in onward deliveries to Europe, but this time the financial blow to Kiev is set to be cushioned by a new International Monetary Fund loan package.
Ukraine will now have to pay $385.5 per 1,000 cubic meters of gas in the second quarter, an increase from the $268.5 agreed in December and higher than the average price for clients in the European Union but around the level Kiev had expected.
The decision, which had been clearly flagged by President Vladimir Putin, ended a discount that had been agreed in December, before the crisis over the ouster of Ukraine's Moscow-backed president and Russia's annexation of Crimea.
Gazprom's Chief Executive Officer, Alexei Miller, said an increase was justified because Ukraine's debt for unpaid gas bills now stood at $1.7 billion.
"The December discount for gas cannot be applied any more," Miller said, adding that the transportation tariff for Gazprom's gas to Europe via Ukraine was increasing by 10 percent, in line with earlier agreements.
The new head of Ukraine's state energy company Naftogaz, Andrei Kobolev, is expected to visit Moscow this week for talks on Russian gas supplies. Ukraine has been working on reducing its dependence on gas from Russia, which meets a half of its gas consumption.
Before the December discount, Ukraine paid a price of around $400, which Kiev said was unaffordable for its fragile economy.
"The $385.5 price is absolutely expected and clearly in accordance with the contract. The (December) discount is not continued," Kobolev told a news conference in Kiev.
UKRAINE MAY LOOK TO EU FOR ENERGY
Gazprom has suggested a new conflict over gas payments and supplies - like disputes in 2006 and 2009 that halted supplies to Ukraine and onward to Europe - could break out, though it has said it has no interest in a resumption of such disputes.
But the IMF has agreed a $14-18 billion standby credit for Ukraine, in exchange for painful economic reforms, as part of a $27 billion international package aimed at getting the country's economy on its feet.
The IMF should be ready to hand over the first $3 billion of the new aid package this month, its top European official has said.
Even so, Prime Minister Arseny Yatseniuk has said Ukraine will need energy from the EU to protect it from the repercussions of its standoff with Moscow, on which it depends for over half its oil and gas.
Tension between Moscow and Kiev rose when Russian forces took control of Crimea last month and the Black Sea peninsula voted on union with Russia in a referendum which the United Nations General Assembly declared invalid. Russia formally annexed Crimea on March 21.
Gazprom has already approached local authorities with a proposal to Crimea's oil and gas sector, including energy company Chernomorneftegaz, which hopes to double its gas output next year to 3 billion cubic meters.
Putin agreed in December on the gas price discount for Ukraine and offered a financial bailout to Kiev after it decided not to sign a trade agreement with the EU and opted to rebuild economic ties with Moscow instead.
The discount was subject to a quarterly review.
After Ukrainian President Viktor Yanukovich was deposed in February following months of anti-government protests, Gazprom and Putin said the gas price discount would be scrapped because of the debt.
(Reporting by Vladimir Soldatkin, additional reporting by Katya Golubkovaand Pavel Polityuk in Kiev, Editing by Timothy Heritage and Angus MacSwan)
© Copyright IBTimes 2023. All rights reserved.