Is Ryan Gosling Cheating With Emma Stone? Eva Mendes Reportedly Leaving 'Notebook' Actor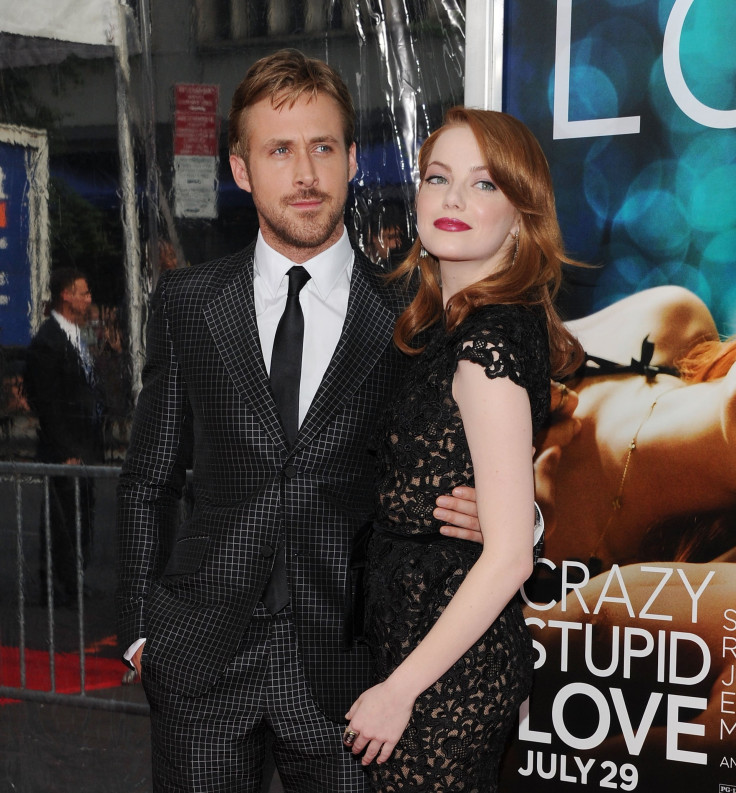 "Notebook" actor Ryan Gosling is cheating on girlfriend Eva Mendes with "The Help" star Emma Stone, In Touch Weekly wrote in an exclusive report Wednesday, according to Hollywood Life. The actors have starred in two romantic films together and apparently their chemistry onscreen is so hot that life intimidated art.
Now that Gosling, 34, and Stone, 26, are slated to star in "La La Land," Mendes, 41, has started to suspect something. "Eva stops by the set and constantly calls Ryan to see what he's up to," an insider told the magazine. "If she gets his voicemail, she'll text and text until he gets back to her."
Gosling has not come clean about the affair. "It doesn't matter how many times Ryan tells Eva that he and Emma are just friends; she knows there's an attraction there," the source said.
Even though Mendes doesn't have proof, suspicion alone might be enough for her to cut ties with the Canadian actor. "The trust just isn't there, and she thinks it's time they went their separate ways," the source added.
The couple have a 1-year-old daughter, Esmeralda, and the "Hitch" actress is ready to raise her alone. "It's typical Eva -- she has to be in control. They're still living together, but already she's trying to organize her future as a single mother," a source told OK! magazine. "Family and friends are telling her she's not thinking straight, that she's pushing Ryan away. But she's got blinders on."
Gosling would be "devastated" if Mendes got full custody, but his girlfriend of four years has kept him on edge since their daughter was born, the source said. "[Ryan] kept convincing himself that Eva would relax once Esmeralda was out of her newborn phase and Eva was getting more sleep," the source added. "But now he can see that their problems are more deep-rooted than that."
Follow me on Twitter @mariamzzarella
© Copyright IBTimes 2023. All rights reserved.