Ryan Gosling's 'The Gray Man' Salary Revealed; Netflix Made 'Ken' Very Rich
KEY POINTS
Gosling's career started in 1993 on Disney Channel's" The Mickey Mouse Club" when he was just 13
Gosling rose to fame following his performance in Nicholas Sparks' "The Notebook" in 2004
In 2017, he appeared in the hit musical "La La Land" and secured a Golden Globe for Best Actor
Ryan Gosling, best known for his roles in romantic movies "The Notebook," "Crazy, Stupid, Love" and "La La Land" has an estimated net worth of $70 million.
How did he become this rich? Here's the answer to that and more about Gosling's life and career, which spans nearly 30 decades.
Gosling was born in Ontario, Canada, on Nov. 12, 1980. As a young child, he sang at weddings with his sister. He also performed with his uncle's Elvis Presley tribute band called Elvis Perry.
He started his showbiz career in 1993 on Disney Channel's" The Mickey Mouse Club" when he was just 13 years old, alongside Justin Timberlake and Britney Spears.
Gosling's first role out of Disney was on "Are You Afraid of the Dark?" in 1995. According to The Things, he could have earned anywhere between $2,000 to $8,000 for each episode of the show.
He also appeared on "Goosebumps," "Breaker High," and "Young Hercules" before moving to the big screen.
Gosling rose to fame following his performance in Nicholas Sparks' "The Notebook" in 2004. He followed up the role with appearances in "Stay," "Half Nelson," "Fracture" and "Lars and the Real Girl."
His work in "Half Nelson" got him his very first Academy Award nomination for Best Actor. He was nominated for his first Golden Globe for Best Actor for his role in "Lars and the Real Girl," which paid him $2 million.
Over the years, he also appeared in "Blue Valentine," "Drive," "The Ides of March," and "The Place Beyond the Pines."
In 2017, he appeared in the hit musical "La La Land" and secured a Golden Globe win for Best Actor and his second Academy Award nomination. It was reportedly one of his most financially successful films, earning over $440 million against its $30 million budget.
This July, Gosling will be seen as Ken in the "Barbie" film. He will also be seen in the Netflix film "The Gray Man."
Gosling reportedly earned $20 million for "The Gray Man" according to Variety. The film will be released on Netflix on July 22.
Outside of acting, Gosling finds satisfaction in his different musical ventures. As a jazz singer and musician, he is part of the band Dead Man's Bones, a rock duo with Zach Shields.
In 2013, he took a break from acting and tried his hand at directing and writing with "Lost River," which competed at the 2014 Cannes Film Festival.
Gosling reportedly co-owns a Moroccan restaurant in Beverly Hills called Tagine.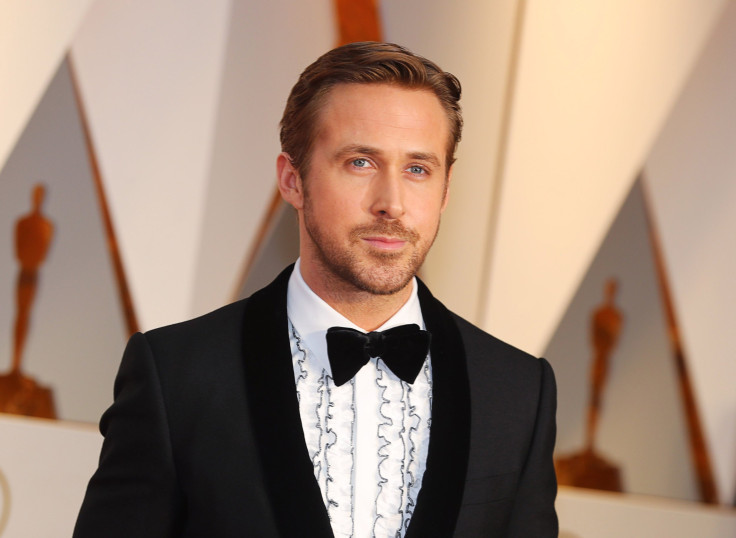 © Copyright IBTimes 2023. All rights reserved.