'Ryse' & 'Robinson' Developers At Crytek Close 5 Studios As Free-To-Play Transition Fails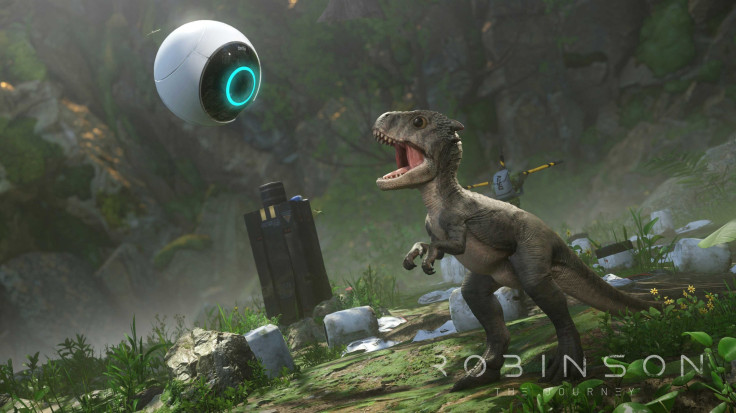 Ryse: Son Of Rome and Robinson: The Journey developers at Crytek are closing five studios as the company's transition to a free-to-play model falls through. A press release from the company details the unfortunate events.
Just last week it was reported by Kotaku that Crytek had been delaying payments across several of its studios by at least a month. While talk of loans and asset sales spread amongst the company, the hope was that the necessary funds would eventually be secured for those entitled to them, Kotaku reported. A similar story was told in 2014 when a sequel to Ryse was in the works. Amidst that negative press, we can now confirm that satellite offices in Hungary, Bulgaria, South Korea, China and Turkey are no more.
"Undergoing such transitions is far from easy," said company co-founder Avni Yerli. "These changes are part of the essential steps we are taking to ensure Crytek is a healthy and sustainable business moving forward that can continue to attract and nurture our industry's top talent." It's further added that "we believe that going through this challenging process will make us a more agile, viable and attractive studio, primed for future success."
Crytek's latest creation was Robinson: The Journey for PSVR, and, going forward, the intent is to focus on "world-class developers, state-of-the-art technology and innovative game development."
Once a leader in game graphics technology, the case of Crytek is a curious one. If its troubles can be traced back to a single pitfall, the most obvious culprit is a progressive transition toward free-to-play titles. The free first-person shooter Warface debuted in 2013 and struggled to gain traction following a tepid critical reception. In the months leading up to its release, the plan was to mold Crytek around a totally free business model within five years. "Our primary goal is to make triple-A free-to-play games for the world market," chief executive Cevat Yerli once told GamesBeat.
That risky venture hasn't paid off, as it's believed the entire Warface property may have been sold in the fallout. Because Crytek still exists in its smaller form, its titles will be still be sold at retailers.
What do you think of Crytek's fate? Is this a cautionary tale against triple-A free-to-play games or just bad luck? What did you think of Ryse and Robinson? Tell us in the comments section!
© Copyright IBTimes 2023. All rights reserved.