S.Africa c.bank to retain reserves composition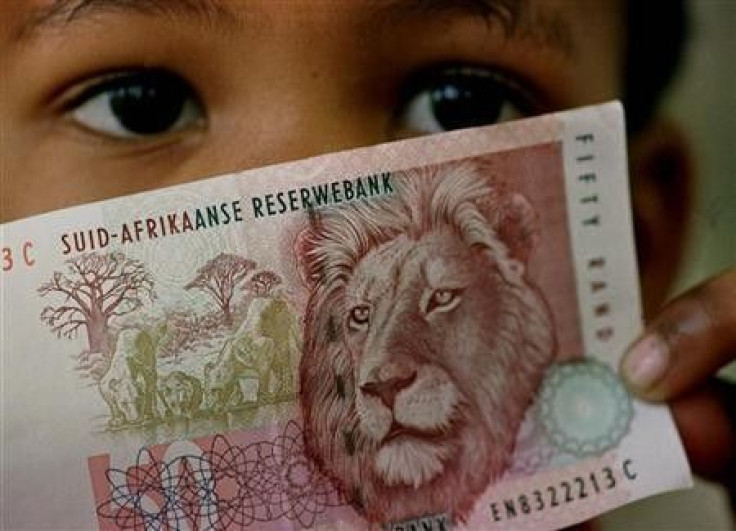 South Africa's Reserve Bank sees no reason at this stage to make any significant changes in the make up of its foreign currency reserves, the Bank said on Monday, after Nigeria and Mauritius announced plans to diversify their own holdings.
Separately, the central and the Treasury said in a joint statement they would act to mitigate any financial stability risks after domestic markets fell alongside global counterparts on Monday in a global sell-off worsened by a U.S. credit downgrade over the weekend.
The South African Reserve Bank (SARB) said it was monitoring developments after Nigeria's central bank said on Saturday it planned to diversify its foreign exchange reserves away from an over-reliance on the dollar.
Mauritius also said it was cutting its foreign reserve exposure to the greenback and the euro due to debt concerns in both regions.
"At this stage we see no reason to make any significant changes to both the currency composition of foreign exchange reserves and reserves management operations," the SARB said in a written response to questions from Reuters.
South Africa holds about 300 billion rand worth of foreign currency reserves, mostly in dollars, euro and pound sterling. It also has about 41 billion rand worth of gold.
The Reserve Bank and the Treasury said South Africa had deep and liquid financial markets which continue to function despite the global financial turmoil.
They said they remained confident in the growth forecast and fiscal projections outlined in the February budget and that South Africa, as a member of the G20, was ready to take action to ensure stability and liquidity in financial markets.
"In the long term, South Africa notes the need for bold global economic leadership especially in dealing with global financial imbalances," they said.
© Copyright Thomson Reuters 2023. All rights reserved.