'Saints Row: The Third Remastered' Is Currently Free; Here's How To Get It
KEY POINTS
"Saints Row: The Third Remastered" is available for free on the Epic Games Store
The promo will run until Sept. 2
The new version comes with enhanced graphics and performance
The remastered version of "Saints Row: The Third," or otherwise referred to as "Saints Row 3," is currently being given away for free on the Epic Games Store. Users can claim this game until Sept. 2 and it will remain in their game libraries forever.
The Epic Games Store promo coincides with the reveal of the "Saints Row" reboot that was recently announced at Gamescom 2021. The new game will feature a completely different take on the 3rd Street Saints and it will be set on a brand-new location based on the U.S. Southwest. However, it appears that the reboot will still retain the same level of over-the-top gameplay that "Saints Row 3" has based on the cinematic trailer.
"Saints Row 3" pushed the extravagance of its two predecessors, which transformed the series from being a "GTA" parody into a unique brand that's known for its chaotic gameplay and sense of humor.
The game takes place in the fictional city of Steelport, a sprawling metropolis overcome by street gangs and criminal elements. The 3rd Street Saints, a once-common street gang that grew into a commercial conglomerate, has been forced to relocate to Steelport after a rival organization called The Syndicate forced them out of their home turf of Stilwater, the main setting of "Saints Row 2."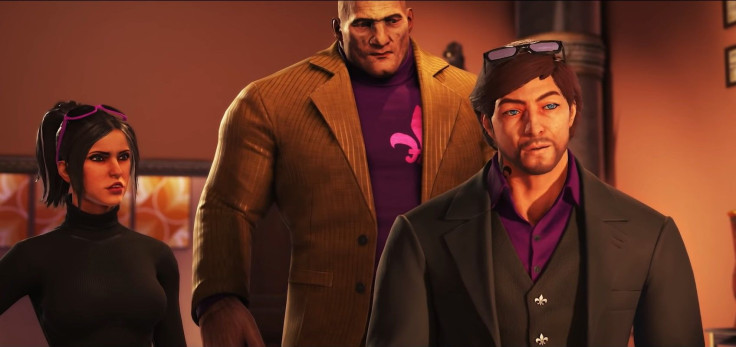 Players will take the role of The Boss, the leader of the Saints, as they try to rise back to power and take Steelport for their own. However, the local criminal gangs won't let the city go without a fight.
"Saints Row 3" features some of the most outrageous weaponry and mechanics in the franchise. Players can take out enemies with futuristic weapons like laser rifles and hoverjets, beat them to the ground with lucha libre wrestling moves or take a more unorthodox approach by using a truck-mounted cannon that shoots pedestrians as ammunition.
Fans were generally acceptive of the series' departure from seriousness into a wackier world that doesn't take itself too seriously. However, Volition took "Saints Row 3's" exaggerations to an extreme come "Saints Row IV" and its spinoff, "Gat Out Of Hell." The playerbase wasn't too happy with the drastic shift in setting in both games, which led most of the players to prefer the first three "Saints Row" games.
© Copyright IBTimes 2023. All rights reserved.