Samsung Adds Android 5.0 Lollipop To Galaxy S5, S6 And S6 Edge Smartphones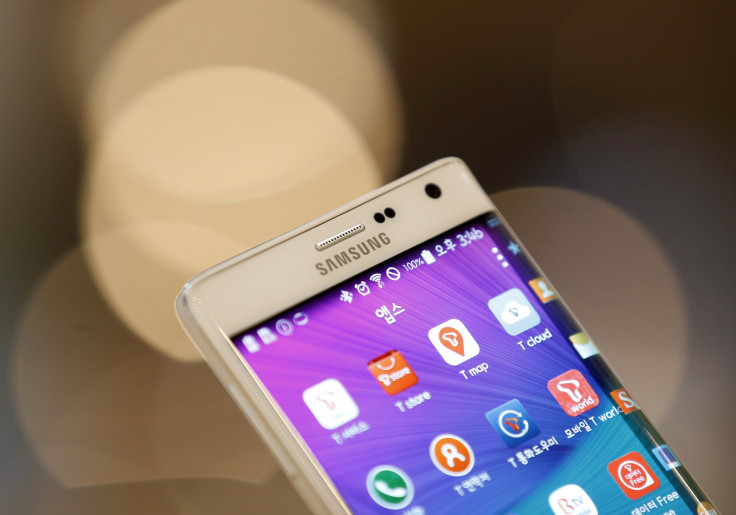 Samsung continues to push the Android updates to several of its devices, including the Galaxy S5, S6 and S6 Edge. Consequently, the Android 5.0 Lollipop update for Galaxy S5 now offers factory reset protection while the Android 5.1.1 firmware upgrade for Galaxy S6 and S6 Edge will soon bring major overhauls -- specifically new camera features.
And there's good news for Sprint network Galaxy S5 users: The Android 5.0 Lollipop operating system (OS) update has started seeding, with the OTA promising a new Lollipop factory reset protection feature. Google has included the new feature in order to prevent theft. However, although the feature came with the Android 5.0 update, Samsung's previous and original tweaks to the firmware left it out.
This time, the recent OTA should come with the protection requiring user credentials before proceeding with reset, provided the device has enabled protection. A secure lock screen is also necessary to enable to feature. Sprint's Android 5.0 Lollipop for Galaxy S5 is based on the version number G900PVPU2BOD3 and was available starting May 5. Users can either choose to wait for the official notification or check for the software manually.
To check software updates in Galaxy S5, tap and then drag the Notifications bar from the home screen. Click on Settings. Go to System, then choose System Update. Select Update Now. Check if the firmware update is available. Wait for the installation prompt, then follow it. If not, then choose OK. The device should update immediately.
On top of Samsung's Android customizations come another firmware update for Galaxy S6 and S6 Edge. Despite boasting superior camera quality, Samsung appears to have felt the need to improve the camera features of both devices through another Android update.
Samsung has started working on a camera update under the Android 5.1.1 firmware, but don't expect the feature from T-Mobile's recent Android 5.1.1 release. T-Mobile's Android 5.1.1 version is considered an unfinished edition that could be withdrawn any time. There are no particular details yet on the exact camera update overhauls to expect, but anticipated changes include support for full Google camera application program interface (API) on Android Lollipop, RAW shooting support and shutter speed control -- features not yet available on the Galaxy S6 and S6 Edge.
To report problems or leave feedback on this article, email: p.silva@ibtimes.com.au.
© Copyright IBTimes 2022. All rights reserved.
FOLLOW MORE IBT NEWS ON THE BELOW CHANNELS