Samsung's Fortunes Hinge On S6 Demand As Cautious Turnaround Gets Underway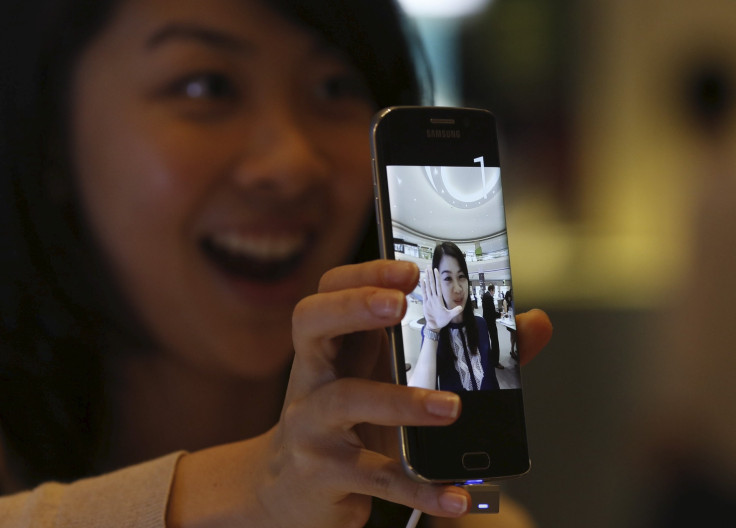 Samsung Electronics Co. Ltd. is betting strong demand for its latest flagship Galaxy S6 phones will help sustain a cautious turnaround, as profits rose sequentially for the second straight quarter. At the same time, the company expects fierce competition in the mid- and low-end smartphone segments.
Operating profits in the quarter ended March 2015 rose to nearly 6 trillion won ($5.56 billion) from about 5.3 trillion won in the previous quarter, Samsung reported Wednesday. It is the second quarter-on-quarter increase for the world's largest smartphone maker since profits fell to 4.1 trillion won in the third quarter of 2014 -- the company's worst performance since mid-2011.
"The profit rise is definitely a positive sign for a company undergoing turnaround, but there are a few things to consider as it is still early stage," Jessica Kwee, a senior analyst at Singapore's Canalys, told International Business Times ahead of the earnings, after Samsung released its provisional forecast earlier this month.
Operating profits for the first quarter were still lower by nearly 39 percent from the previous year, but the numbers didn't include earnings from any S6 sales as the phones, launched in March, only started shipping this month. Stronger contributions from the company's semiconductor business and other units have helped Samsung at a time when its mobile business is under intense pressure from China's Xiaomi Inc. at the lower end and Apple Inc.'s premium iPhone 6 smartphones, especially in China.
"With the new smartphones (S6, Edge series), Samsung has shown it is capable of innovating and providing useful technology (Samsung Pay)," Kwee said. "This continued innovation across its business will be important for Samsung to differentiate itself in the highly competitive market."
During the first quarter, the company also managed to keep its marketing expenses down as inventories of older models stabilized and newer mid-range models such as the A series phones sold well, the company said in its release. It expects marketing expenses to rise, however, as S6 sales get into full swing starting in the current quarter. Samsung has seen record pre-orders for the new phones and latest estimates indicate the company anticipates selling 70 million S6 and S6 Edge phones this year.
First-quarter sales of 47.12 trillion won were lower than the previous quarter's 52.73 trillion won as well as the year-ago quarter's 53.68 trillion won. Typically, however, some seasonality comes into play with the first quarter cooling off from the fourth quarter of the previous year, analysts said. Net profit fell on higher tax outgo to 4.63 trillion won from 5.35 trillion won in the previous quarter, while EBITDA margins rose to 22 percent compared to 18 percent in the previous quarter.
"As for the lower QoQ sales, I think it is still logical that the Q1 sales is lower as the markets cool down from Q4 ... so I think it's not a cause for alarm yet, especially as Samsung's non-mobile business looks to be healthy," Kwee said.
Samsung anticipates a sluggish overall market ahead, as suggested by the recent slowdown in demand across regions: Global mobile phone shipments reached a record 441 million units, up 2 percent year-on-year, but down 16 percent quarter-on-quarter as China, India, U.S. and Europe slowed down in the first quarter, Counterpoint Technology Market Research said in a report Wednesday.
Smartphone shipments climbed to an all-time record of 342 million units in the March quarter, growing 16 percent over the same period last year. Smartphones now represent 78 percent of all mobile phones shipped during the quarter (compared to 68 percent in the first quarter of 2014), as demand for feature phones continues to shrink fast globally, the research firm said.
© Copyright IBTimes 2023. All rights reserved.