Samsung Explains Why Note 8 Has A Smaller Battery Than Note 7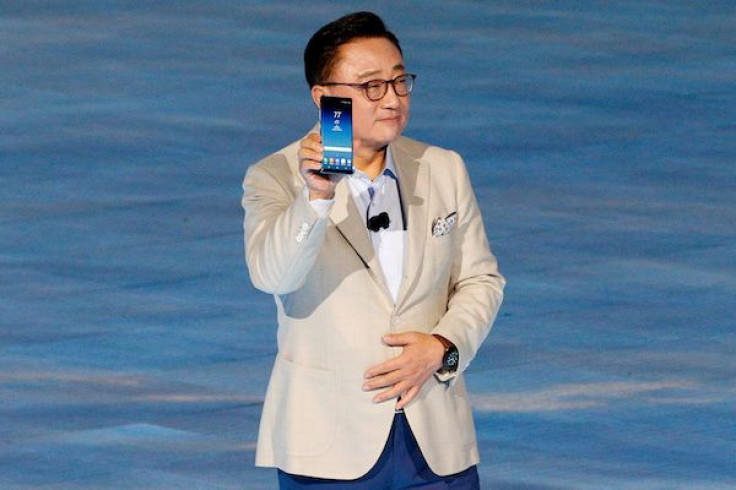 Fans may have been disappointed when Samsung launched the Galaxy Note 8 last week with a battery capacity that's obviously less than what the ill-fated Note 7 had. However, the company's mobile chief has explained why they opted to house a smaller battery in the latest iteration of the Note-branded phablet series.
During the Q&A of the launch event for the Note 8 on Aug. 23, Samsung Electronics Mobile Communications President Koh Dong-jin tackled the issue with the battery size of the Android-powered flagship device. Koh said that the reduction in battery capacity was mainly "because we can." He then stated that there are a couple of reasons as to why they did so. Interestingly, Koh highlighted the fact that the Note 8 comes with a 10-nanometer processor that's designed to boost the handset's power efficiency by 30 percent, as per The Investor.
"Users are also allowed to adjust their battery use based on their smartphone use patterns, which increases battery efficiency overall," he added. Koh went as far as assuring everyone that he can now guarantee battery safety. He also noted that the Note 8 will certainly maintain more than 95 percent of its battery capacity even when owners regularly use the flagship phone for more than two years.
While Koh confirmed that the Note 8's processor — be it the Qualcomm Snapdragon 835 or Exynos 8995 — can ensure battery efficiency, he did not mention the notion that the battery size may have been reduced due to the implementation of the new dual-camera module. SlashGear expects this notion to be confirmed later on when the Note 8 starts shipping and teardowns become rampant.
Last year's Galaxy Note 7 came with a 3,500mAh battery, while the new Note 8 features a 3,300mAh battery. The significant reduction of the battery capacity has caused some consumers to raise their brows, given that the Note 8 has a bigger display to power. To compare the Note 8 has a 6.3-inch 2960 x 1440p Super AMOLED display, while the Note 7 had a 5.7-inch 2560 x 1440p Super AMOLED screen.
Koh also addressed other issues at the launch event. For instance, he clarified that they are not at all abandoning the Note series just because of what happened to the problematic Note 7. "I have been frequently asked about the possibility of abandoning the brand. But we cannot give up on a brand that has been nurtured for years and has loyal customers," he said. "Some of our rivals were initially skeptical about the bigger-screen concept, but now they are following us with their own phablet models. We will continue to lead the segment."
On comments that the Note 8 did not meet expectations for it lacks "wow" features, Koh only has this to say, "Customer demands are diverse. Some always want new features, while others want a phone that can be used for two to three years. We are not sticking to innovation itself. We will seek innovation that can be truly embraced by customers. The Note 8 has also been upgraded based on customer surveys."
Samsung's Galaxy Note 8 is scheduled to hit the market on Sept. 15. For a more detailed comparison between the Note 8 and the Note 7, check out our comparison review article on the two devices here.
© Copyright IBTimes 2023. All rights reserved.
FOLLOW MORE IBT NEWS ON THE BELOW CHANNELS