Samsung Focus S vs HTC Titan: AT&T Windows Phone Shootout
Microsoft Powers Two Slick AT&T Smartphones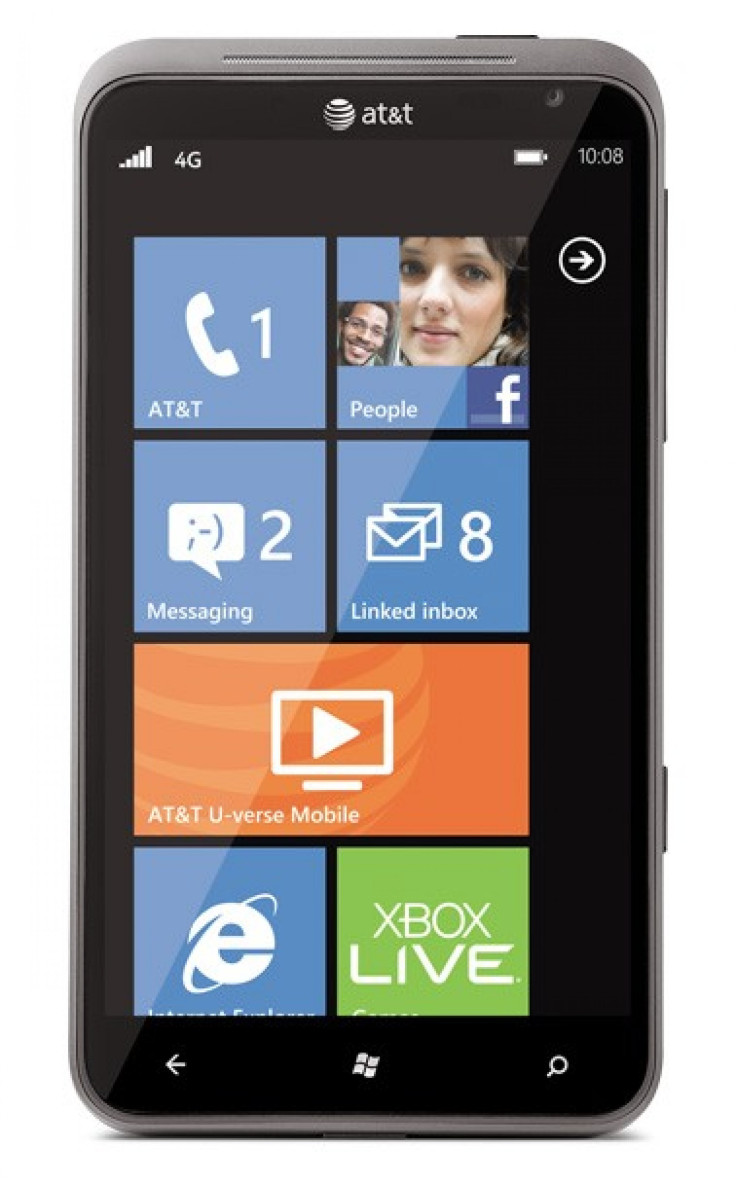 Early adopters, this is the battle you've been waiting for. Samsung Focus S and HTC Titan are two of the best smartphones out there with the Microsoft system running their insides. Windows Phone 7 replaced Windows Mobile as Microsoft's mobile operating system in 2010. Now, with an updated 7.5 version, called Mango, the Windows Phone system is ready to duke it out with the likes of Android and Apple. Though the Microsoft lags far behind those two systems, they've has paired up with Nokia to try to revive the Finnish company's sagging smartphone sales.
Obviously, Microsoft licenses their mobile OS to other manufacturers too. Samsung and HTC are two of the very biggest in the game, and the Titan and Focus S are the pinnacle of their pairing with Microsoft (so far). Both devices are available from AT&T and cost $200 on contract. Titan, as the name suggests, has a huge 4.7-inch display with an eight megapixel camera and super thin 9.9mm build. So, it's less than one millimeter thicker than iPhone and has a larger screen than the Droid Razr. Focus S, on the other hand only has a 4.3-inch screen, but it features the Samsung pioneered Super AMOLED Plus display that makes for sharp contrasts and bright colors. Focus S also has a bit better of battery life, thought that is dependent on how you use the device. The Titan's large screen drains a bit more power than the Focus S', and HTC says you can get about four hours of talk time from it (six hours for Focus S).
Windows Phone powers both devices, so you get the innovative and attractive live tile homescreen featuring dynamic tiles instead of app icons. That also means you get access to your Xbox live account, and can create and edit all your Office docs right on your phone. Where the devices differ, besides size, is in their design. The Focus S, being a Samsung phone, is made of plastic and somewhat resembles the Galaxy S with its rounded shoulders (black only). The Titan is a bit more square shaped and features an aluminum body (gray only). Furthermore, the Titan has support for more types of sound files, and has better sound reproduction when using stereo headphones. Really, the devices are quite similar. You should get your hands on them at the AT&T store to see if you like the feel of one over the other. We recommend the Titan because it has a bigger screen and a bit faster of a processor. Tell us in the comments if you've considered any Microsoft powered devices or if you've ever seen one of the older Windows Mobile devices.
© Copyright IBTimes 2023. All rights reserved.