Samsung Galaxy F Coming? Manufacturer To Introduce New High-End Smartphone With Metal Exterior?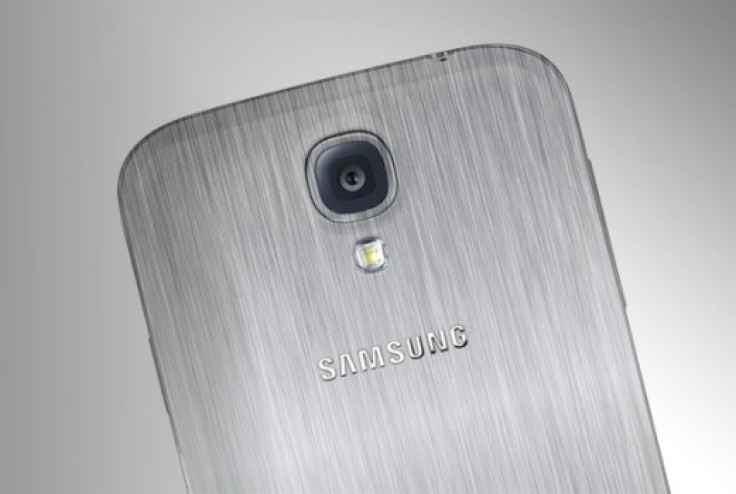 Many current rumors indicate that Samsung is working on future devices, which may feature metal bodies and curved displays, and a new report now suggests these features may go to a whole new series of Samsung Galaxy flagship devices.
According to Korean news website ET News, the Korean manufacturer will usher in the Samsung Galaxy F series to serve as a third line of premium smartphones. Currently on the market are smartphones in the Galaxy S series, which cater to Samsung's general high-end demographic, and the Galaxy Note series phablets, which cater to the lovers of supersized displays.
However, the Galaxy F line may cater to previously untapped demographics such as those who would like to see Samsung produce devices with metal exteriors to truly compete with such handsets as those made by Apple, Sony and HTC.
Rumors of a metal design for the Samsung Galaxy S5, which is expected to be released in early 2014, have circulated for many months. Recent reports have suggested that Samsung is currently shopping for metal suppliers for a device to be released in the second quarter of 2014, which points to a Galaxy S5 release; however, there is always a chance this metal device could be a Samsung Galaxy F series device.
Reports indicate that the Samsung Galaxy F line may become Samsung's new highest-end device focusing on a superior design. The Samsung Galaxy S series may then become more mainstream devices, still featuring a plastic exterior, but would continue to focus on introducing more powerful software and features to the Samsung market.
This seems plausible in the wake of Apple's introduction of the iPhone 5C as lower cost and more conventional iPhone and the iPhone 5S as the sleek, high-end iPhone. As Samsung is always looking to best its competition; we see with the Galaxy Note 3, Samsung has increased the amount of standard internal storage to be on par with competitors. A design focused revamp for Samsung may keep the manufacturer viable in an ever-changing market.
Additionally, recent reports have also indicated that Samsung plans to release a smartphone with a curved display to the South Korean market in October. Samsung has notably been working on flexible display technology for some time, and many believe this curved display smartphone could be Samsung's initial market test, which may pave the way for flexible display devices in the future. There is no word on whether this curved display Samsung device and the Galaxy F series are connected.
All of these reports currently remain uncertain without official confirmation from Samsung; however, we should at least be able to take away that the manufacturer may have a lot of big plans for its 'Next Big Thing.'
Do you think a higher-end Galaxy F series will help Samsung in the smartphone market? Let us know in the comments below.
Follow me on Twitter @FionnaatIBT.
© Copyright IBTimes 2023. All rights reserved.
FOLLOW MORE IBT NEWS ON THE BELOW CHANNELS