Samsung Galaxy Note 2 Set For Multi-Window Feature, To Gain New Colors Along With Galaxy S3 Mini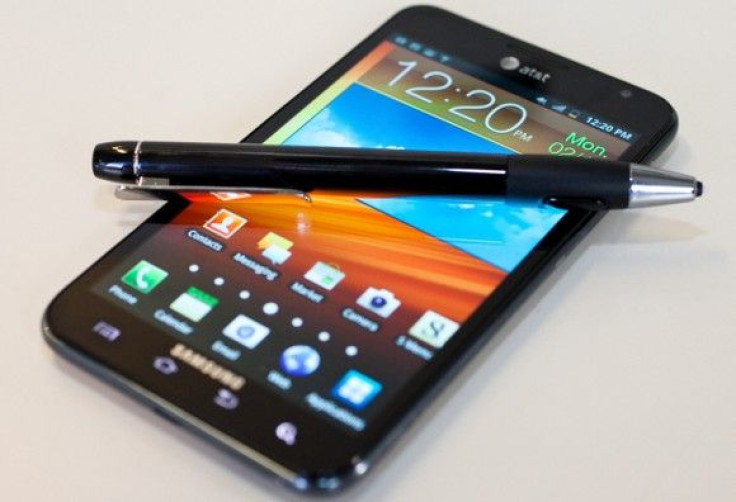 Those owners of Samsung Galaxy Note 2, who are using the latest software version on their devices, are likely to have experienced the new multi-window features already. However, the feature is not yet available for all Galaxy Note 2, and according to a new report, the multi-window mode is set to get even better.
Product Review has reported that Samsung is updating the official S-Pen SDK to version 2.2.5 that will allow developers to create new apps that specifically make use of the multi-window feature. With the help of this feature, the user will be able to bring up two windows to run two apps simultaneously. The user will also be able to switch between the apps.
If you are an app developer on the Android platform, you can visit Samsung's website here and try your hands on the new S-Pen SDK. Here's what the company said on its website:
The S Pen SDK 2.2.5 version has been updated to support Multi Window on Galaxy Note 2 devices.
· Multi Window and related APIs were added to improve the usability of apps that utilize S Pen on the Galaxy Note 2.
· The screen can be split vertically or horizontally within apps that use S Pen without switching to another screen, allowing the user to display related apps on one screen simultaneously.
· Provides related APIs for exchanging data through drag & drop between running apps that support the multi-window feature.
Samsung also noted that the new multi-window feature depends on whether carriers have enabled it or not. While Sprint has already provided this feature to its customers in a recent update, some reports have also suggested that it will ship with the Verizon variant of the Galaxy Note 2 out of the box.
Check the video below:
Samsung Galaxy Note 2 is a 5.5 inch smartphone that was announced at IFA 2012 in Germany. It is powered by a quad-core Samsung Exynos processor (1.6GHz). It features 16/32/64GB of internal storage and is the first Samsung smartphone to use Android 4.1 (Jelly Bean).
The device's internal storage can be further expanded by 64GB with a microSD card. Compared to its predecessor, the Note 2 is slightly thinner and supports 4G LTE and HSPA+ in its GSM variant. It also has an external LTE modem that can be changed based on the country or LTE bands.
Three New Colors Each For Samsung Galaxy S3 Mini And Galaxy Note 2
Reports said that both Samsung Galaxy S3 mini and Galaxy Note 2 are getting three new colors each shortly.
While the Galaxy Note 2 is currently available in either Titanium Grey or Marble White, the device will be getting three more colors including Amber Brown, Topaz Blue and Ruby Wine sometime in 2013.
On the other hand, the Samsung Galaxy S3 mini will be available in Onyx Black, Titan Gray and Garnet Red from December or early 2013. Rumors also said that the South Korean giant would showcase the new colors for both the devices at MWC 2013.
© Copyright IBTimes 2023. All rights reserved.