Samsung Galaxy Note 3 Release Date Coming: LCD Display And 8MP Camera Variant To Release For Emerging Markets?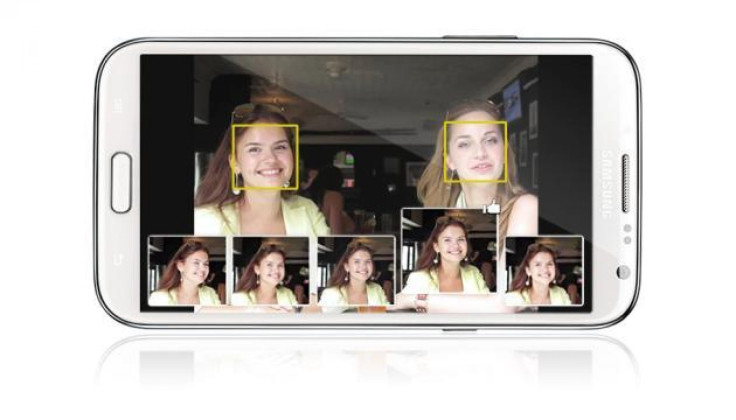 As recent reports rehash the idea of the Samsung Galaxy Note 3 featuring a 5.68-inch display, other reports are speculating the device may be released in a variant featuring an LCD display and an 8-megapixel camera.
According to Korea's ETNews, this particular variant of the Samsung Galaxy Note 3 will be released in emerging markets and is likely to reduce production costs and decrease the cost of handsets. In addition, Samsung is reportedly opting to include these seemingly midrange features on certain iterations of the Galaxy Note 3 in order to ensure a steady component supply.
Reports of a Samsung Galaxy Note 3 with an LCD display and 8-megapixel camera aren't new. A late June report also proposed that Samsung would release LCD and AMLOED display variants of the Galaxy Note 3 in order to avoid supply shortages of its AMLOED displays, which were supposedly wrapped up in production of the Galaxy S4 smartphone and OLED display televisions at the moment. However, many note that prerelease rumors for the Samsung Galaxy S4 also proposed a Full-HD SoLux (LCD) Display for the device, which ended up selling with a Full-HD Super AMOLED display.
An early July report introduced the idea that the Samsung Galaxy Note 3 would be released in four model variants, including a low cost or mini variant, which would include an LCD display and a 8-megapixel camera. The current Samsung Galaxy S4 mini, however, notably features a 4.3-inch 960 x 540 qHD Super AMOLED display, not LCD, though the device does include an 8-megapixel camera. Samsung already has midrange handsets on the market including the Samsung Galaxy Mega, which offers the option of either a 5.8-inch or 6.3-inch LCD display. It also features an 8-megapixel display, making the idea of a midrange variant of a high-end handset even more farfetched.
As with the previous reports, this new one should likely be taken with a grain of salt -- especially considering that other recent rumors have suggested the Samsung Galaxy Note 3 may feature Ultra High-Definition 4K recording as well as 24-bit/192kHz music playback.
If true, however, the ET News article indicates that this LCD/8-megapixel camera variant of the Samsung Galaxy Note 3 would likely account for 30 percent of the device's initial production volume. There's no word on exactly which countries would receive this variant, but China, India and Brazil all qualify as emerging markets. Perhaps we may see Samsung orchestrate this component breakdown similarly to how it does with its processor variants, in which case more Asian, African and Middle Eastern countries would receive the LCD display and 8-megapixel camera variant of the Samsung Galaxy Note 3. And European and North American countries would receive a variant with a different type of display, likely an AMLOED screen of some sort and a 13-megapixel camera.
A recent leak -- supposedly of the display panel for the Samsung Galaxy Note 3 -- suggests that in addition to a 5.68-inch display, the device will feature thin bezels and a boxy design as well as sensor and front camera placement similar to what's seen on the Samsung Galaxy S4. The first solid release date report suggests that the Samsung Galaxy Note 3 will be available to Taiwanese markets starting Sept. 27.
Do you think Samsung will release a Galaxy Note 3 variant with midrange components? Let us know in the comments below.
Follow me on Twitter @FionnaatIBT.
© Copyright IBTimes 2023. All rights reserved.