Samsung Galaxy Note 3 Rumors: Device May Release In LCD And AMOLED Display Versions To Keep Up With Demand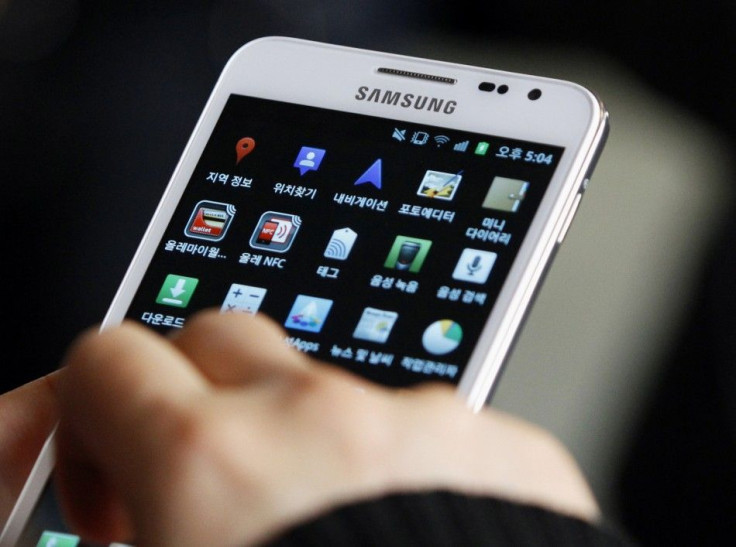 We know Samsung Galaxy rumors are really in full swing when suggestions of screen variants begin to surface. New reports from the Korean website Duam indicate that Samsung has plans to use liquid crystal as well as AMOLED displays in the production of the upcoming Samsung Galaxy Note 3.
In a case of supply and demand, the rumors suggest Samsung currently has most of its AMOLED display technology wrapped up in production of the Galaxy S4 smartphone and OLED display televisions. Because of this, we could see the Galaxy Note 3 with screen variants, the way other Galaxy devices have processor variants.
The Samsung Galaxy S4 notably has two main variants, one containing a Samsung Exynos 5 Octa chipset and one with a Qualcomm Snapdragon 600 chipset. Prior to the device's release in late April, Samsung CEO J.K. Shin said the processor types within the device didn't matter because the two chipsets were selected for their complementary user experiences. Although Samsung favors its own branded components for its devices, it has admitted to suffering shortages that have caused it to outsource certain components from rival manufacturers to keep up with the heavy demand for its high-end products.
According to Duam, as the Samsung Galaxy brand becomes more popular, fans have in fact become less interested in the branding of interior components. Samsung supposedly believes that future devices will be able to maintain their popularity regardless. Enter the notion of the Samsung Galaxy Note 3 with either an LCD display or an AMOLED display. Rumors indicate that Samsung will use LCD displays manufactured by Sharp for the yet-to-be-unveiled Galaxy Note 3.
Pre-release rumors for the Samsung Galaxy S4 once proposed a Full-HD SoLux Display for the device, which ended up selling with a Full-HD Super AMOLED Display. Even while LCD rumors circulated for the Galaxy S4, interest in the device never faltered. Furthermore, even though some Galaxy fans complained about the different processor variants for the device, the Galaxy S4 has still managed to sell more than 10 million units since its release.
Rumors about updated display technology appear to have increased interest in many Samsung Galaxy devices. Enthusiasts were especially taken with the idea of the Galaxy S4 using displays with green PHOLED technology, while fans closely followed news of the Galaxy Note 3 possibly using flexible OLED display technology.
The Japanese tech blog Rbmen argues that some prefer LCD displays depending on the device, while Android Authority notes that if the rumors are true, fans of AMOLED displays will undoubtedly express their distaste if they happen to live in an area where only an LCD variant is available.
Keep in mind that while popular, the Galaxy Note series is not as big a seller as the Galaxy S series, which has maintained AMOLED displays since the introduction of the original Samsung Galaxy S in 2010. The previous-generation Samsung Galaxy Note 2 has sold more than 5 million handsets since November 2012, while the predecessor Samsung Galaxy S3 has sold more than 50 million handsets, with 20 million of those sold within its first three months of availability.
Even with development of its flexible OLED displays stalled, Samsung appears committed to providing a Samsung experience in how users view their devices. With the unveiling of the Samsung Galaxy Note 3 likely still months away at the IFA Expo in Berlin in September, we still have a decent amount of time for more concert information to surface about what display we will see on the Galaxy Note 3.
Would you prefer the Samsung Galaxy Note 3 to have an LCD display or an AMOLED display? Let us know in the comments below.
Follow me on Twitter @FionnaatIBT.
© Copyright IBTimes 2023. All rights reserved.