Samsung Galaxy Note 4 May Provide LTE Connectivity Worldwide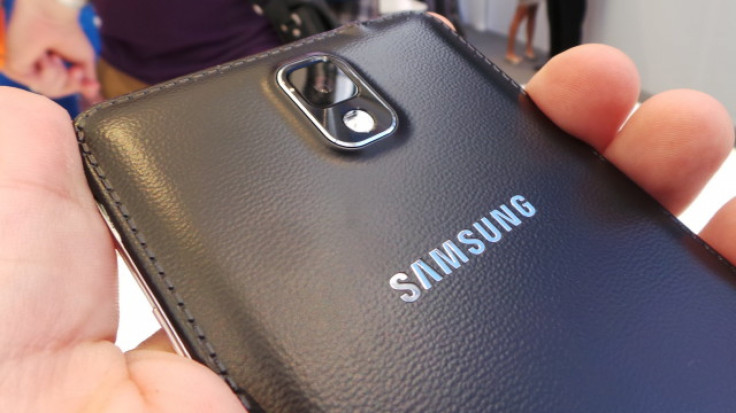 Consumers are accustomed to Samsung Electronics Co. (KRX:005930) devices releasing in at least two variants: one with a Samsung Exynos chipset to provide 3G mobile networking and one with a Qualcomm Snapdragon chipset to provide LTE mobile networking. But both variants of the Samsung Galaxy Note 4 will reportedly provide LTE connectivity.
Sources have told tech website SamMobile that one variant of the Galaxy Note 4 for North American and Asian markets will feature the LTE-capable Qualcomm Snapdragon 805 chipset. The other variant, which will be available to other markets including Europe, will feature the Samsung Exynos 5433 chipset, which will include an Intel Cat. 6 chip to enable LTE.
The mobile communication standards 3G and LTE allow electronic devices to access the Internet wirelessly. Notably, LTE is considered an upgrade of 3G, providing faster Internet access, downloading and uploading speeds.
There are many markets around the world that have quickly adapted to the newer LTE standard and manufacturers such as Samsung have complied by equipping their devices with this connectivity. However, there are still many markets that are not as advanced and still primarily offer 3G, but Samsung's possible adoption of LTE connectivity in these areas could indicate that more markets are now using the newer standard. Notably, devices that are primarily equipped for LTE are also compatible with 3G connectivity.
SamMobile also reports that Samsung Galaxy Note 4 may release with a QHD (1440 x 2560) resolution display, which is likely since LG Electronics (066570:Korea SE) announced its new flagship, the LG G3 with a QHD display in May. The Galaxy Note 4 will reportedly also feature a 16-megapixel camera with optical image stabilization. These reports have not been confirmed by Samsung.
Previous reports indicate that the Samsung Galaxy Note 4 may be unveiled on Sept. 3, which may coincide with the IFA Expo in Berlin. Tech informant Evleaks claims to have confirmed that the device may be offered by AT&T (NYSE:T), Sprint (NYSE:S) and U.S. Cellular (FRA: US7) with 32GB of internal storage. The Galaxy Note 4 may also retain the same 5.7-inch display seen on the Galaxy Note 3, which may be curved or three-sided, and is expected to be water- and dust-resistant, like the Samsung Galaxy S5.
© Copyright IBTimes 2023. All rights reserved.