Samsung Galaxy S10 5G Released Today, Verizon's US Version On April 18
Samsung has rolled out its 5G powered Samsung Galaxy S10 5G smartphone in the South Korean market on April 5. In the U.S. markets, the American variant Verizon Galaxy will start selling online from April 18.
But the in-store availability of the Verizon Galaxy will be a bit late and start from May 16. Samsung gains the credit of providing the first fifth-generation commercial smartphone.
DJ Koh, CEO of IT & Mobile Communications Division, Samsung Electronics said the incredible speed and connectivity of 5G is bringing the world closer in line with Samsung's vision of connected living.
In the U.S, the handset will cost $1,000-plus. In South Korea, the price of Galaxy S10 5G will be from $1,230 - 256GB to $1,360 - 512GB.
For Samsung and Verizon, the early rollout will be a marketing victory in the battle for 5G leadership.
Wireless carriers are on a race to sign up early adopters as connected home services and self-driving cars will follow. For Samsung, the early mover tag in 5G gives a major lead over Apple Inc by at least one-and-a-half years.
Apple is planning its 5G model in 2020.
Superior features of Samsung Galaxy S10 5G
Samsung Galaxy S10 5G will be the world's first commercially available 5G smartphone to launch Verizon's 5G network.
Verizon spokesman David Weissmann demonstrated the huge 5G speeds "20x faster than 4G LTE" with a live test on Twitter showing phone speeds hitting 760Mbps. In the US, the average fixed broadband speed in the U.S is 96Mbps.
One major pull of Galaxy S10 5G is its superior hardware. The large display of 6.7-inches vis a vis Galaxy S10 Plus of 6.4-inches is a plus.
The storage is twice faster than other Galaxy S10 models and the next-gen tiny RAM is super energy efficient. The powerful battery of 4500 mAh vis a vis Galaxy S10 Plus - 4100 mAh charges at 25W.
The Galaxy S10 5G camera is superb thanks to a fourth lens for enabling low light shots, sharp autofocus, and better perception of depth.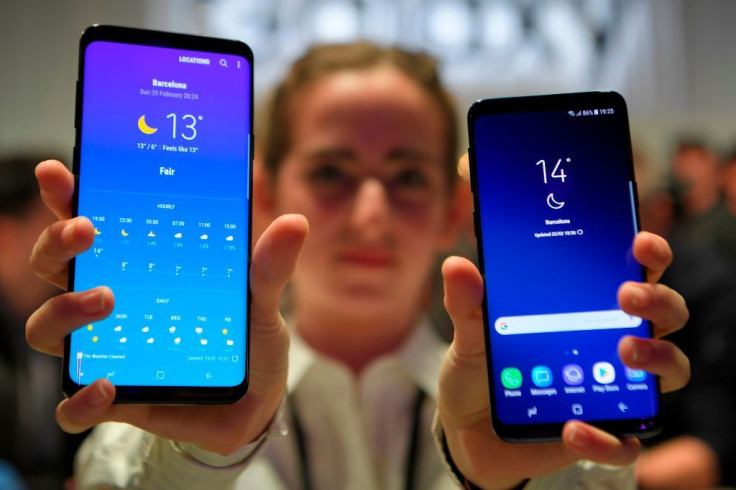 The Time of Flight camera (ToF) used in Huawei's P30 Pro is a game changer. One more excitement is a Samsung freebie of $160 Galaxy Buds.
Verizon's 5G initiatives
Meanwhile, in the U.S, full-fledged nationwide 5G service is still a year away. But Verizon is making news in 5G by providing the first 5G mobile phone service in parts of Minneapolis and Chicago since Wednesday with a modified Motorola phone.
Customers signing up for unlimited data will get a 5G service that has a speed of 1 gigabit per second for just $10 extra per month.
AT&T has a mobile 5G service in some cities. Lacking a 5G phone, the service is restricted to hot-spot devices. Sprint said its 5G mobile phone service will begin in four cities by May.
© Copyright IBTimes 2023. All rights reserved.