Samsung Galaxy S10 Leak: Price, Release Date And More Revealed
A lot of information has already been leaked about the Samsung Galaxy S10, including its hole in display design and the addition of an in-display fingerprint scanner. Now, new details about its launch, release date and price have also been leaked online.
Samsung will allegedly launch the Galaxy S10 just days before Mobile World Congress 2019, which will kick off on Feb. 25. The South Korean phone maker will host a Samsung Unpacked event on Feb. 20 to formally introduce its latest flagship smartphone, a verified source told Gizmodo. It's very likely that the Galaxy S10 will be shown off during MWC 2019, where more people can have some hands-on time with the device.
As for the Galaxy S10 release date, the same source claims that Samsung will open pre-orders on Feb. 20 and the handset should start shipping to customers on March 8. This is also about a week earlier than the launch of the Galaxy S9 last year, as pointed out by Forbes. The source who shared this information came from "a major tech retailer" and Gizmodo said that it was able to verify the person's identity.
As for other details, the source confirmed other rumors that have been spreading all over the internet. The Galaxy S10 will be available in three models: the standard Galaxy S10, the Galaxy S10 Plus and the Galaxy S10 "Lite." The third model is also said to arrive with a flat display rather than the dual-curved design that Samsung has been championing on its flagships for years.
The source noted that the all three versions of the Galaxy S10 will feature the Infinity-O display. This type of display has already been shown off by Samsung with the launch of the Galaxy A8s in China earlier this week. However, the Infinity-O display on the Galaxy S10 Plus will be slightly different. It will have a pill-shaped display hole in order to accommodate dual front-facing cameras. The Plus model will have a 6.4-inch display, while the standard S10 and the Lite model will have a 6.1-inch display and 5.8-inch screen, respectively.
The source also revealed the U.K. prices for the Galaxy S10 models:
Galaxy S10 Lite: £669 (128GB)
Galaxy S10: £799 (128GB) and £999 (512GB)
Galaxy S10 Plus: £899 (128GB), £1,099 (512GB) & £1,399 (1TB)
So, what about U.S. pricing? The source didn't provide details on that, but if the £1,399 price of the 1TB Galaxy S10 Plus is converted to U.S. dollars, it would cost over $1,750, as pointed out by 9To5Google. For those keeping their eyes on their wallets, the S10 Lite could only cost around $845, while the base model of the regular S10 could retail for around $1,009.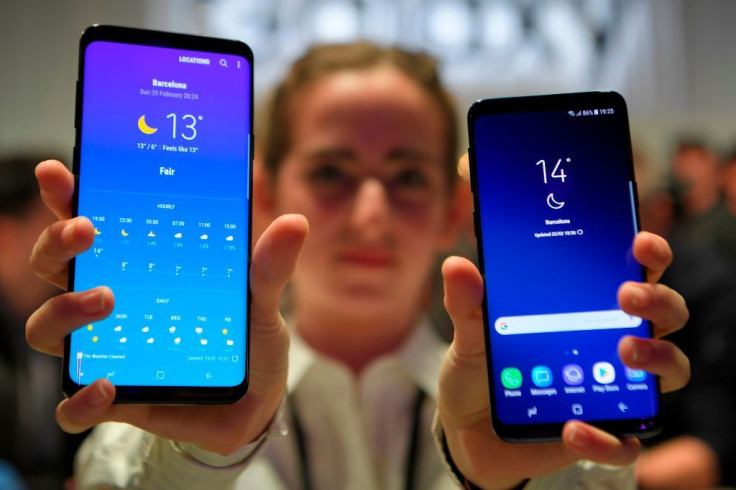 © Copyright IBTimes 2023. All rights reserved.