Samsung Galaxy S10 Might Come With Sound-Emitting Display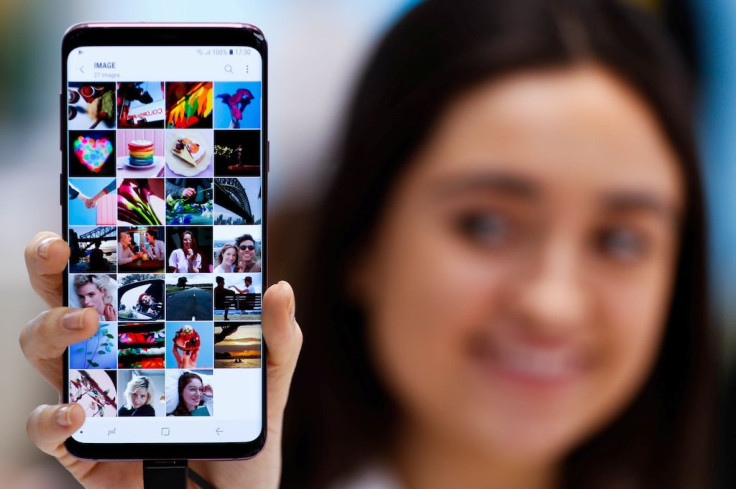 The Samsung Galaxy S10 is still far off from being released, but rumors about the upcoming handset have been popping up left and right. Now a new rumor suggests that Samsung might include a sound-emitting display in the next-generation Galaxy S-branded flagship phone.
Back in May during Display Week 2018, Samsung showed off a "Sound on Display" technology prototype running on what appears to be a customized version of the Galaxy S9+. The display panel on the device used vibration and bone conduction in order to emit sound from the display itself, rather than the earpiece speaker. A new report from South Korean news outlet Etnews claims that Samsung is ready to commercialize the technology and it might be included in the Galaxy S10. If true, then Samsung would be able to achieve a true bezel-less design for the S10 without having to incorporate a notch on top of its display, according to SamMobile.
Samsung's sound-emitting display is said to be a 6.2-inch OLED panel. This could mean that the Galaxy S10's display size will be the same. The panel is expected to be capable of transmitting sound in the 100 ~ 8,000Hz range, according to Phone Arena. Users will only be able to hear sound when their ears are pressed to the top half portion of the screen. The report from South Korea also claims that LG is planning to commercialize its own sound-emitting OLED displays next year. LG already uses the tech for its Crystal Sound line of OLED TVs and LED lights. But next year, the company may finally include it in one of its new phones.
This type of technology isn't entirely new. There are already headphones available in the market that utilize bone conduction technology to deliver audio. Vivo's newly announced Nex bezel-less smartphone features the same type of technology, but the company calls it Screen SoundCasting. Xiaomi also used a similar tech for the first-generation Mi Mix phone from 2016, but that vibrated the internal frame of the phone and not the display itself.
It looks like Samsung is planning on equipping the Galaxy S10 with a lot of new features. The upcoming device is also rumored to arrive with an in-display ultrasonic fingerprint scanner, triple cameras on its back and 3D-sensing technology that's similar to Apple's TrueDepth camera system on the iPhone X. The Galaxy S10 is expected to be released sometime during the first half of 2019.
© Copyright IBTimes 2023. All rights reserved.