Samsung Galaxy S3 Release Rumors: The Tale of Two Launchers and Quad-Core Exynos Chip With LTE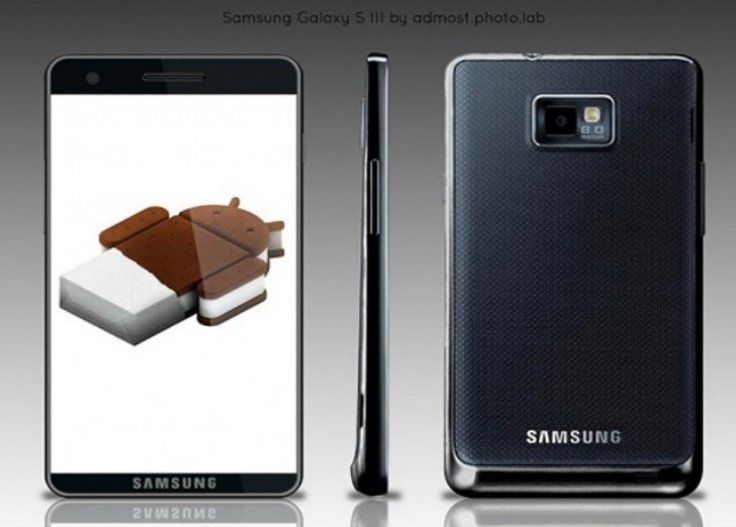 If you think that the tech world is busy speculating only on anything or everything Apple, you're not on the right track. Other than Apple products, the device, which is creating much buzz on the Web, is Samsung Galaxy S3.
Adding to the long-running rumor mill of the device, a new leaked photo, claimed to be of Galaxy S3, has surfaced on Reddit, suggesting that the Korean tech giant's upcoming smartphone may run two different launchers. Sounds shocking?
Android fan site Talk Android reported that the photo has a story attached to it saying that the photo was captured by an unnamed Samsung employee, who shared it with some of his friends. One of those friends then shared it again with his friends on Reddit.
Although the snap didn't look like photoshopped, it did seem like a badly photographed one - something that was captured in a real urgency with the camera flash reflected on the display, drowning out much of the screen detail.
The Tale of Two Launchers
The unnamed Samsung employee also gave his friend some details about the specs.
Ok he gave me some specs as well. He said that it will possibly have two optional launchers, ICS with touchwiz overlay and vanilla ICS. They aren't 100 percent sure if they will stick with touchwiz or have the dual launcher option. If they go dual, you will have the option of picking which one to use at startup, and you can change any time, Talk Android quoted the person who obtained the image as saying.
The story doesn't end here. It brings another twist saying that Galaxy S3 will sport a 4.7 inch screen that nearly takes up the whole phone, compared to S2's 4.3 inch screen. The device will also have a Super AMOLED Plus HD screen and a ceramic micro arc oxidation back, the source added.
What About the Processor?
The source talked about the S3's processor as well. According to him, the device will feature a quad-core Exynos 4412. The information corresponds to other reports that have also been betting on a 1.8GHz quad-core system-on-chip with built-in LTE to power the device.
A Korea Times report Monday cited an anonymous Samsung executive who said that in order to lower dependence on U.S. chipmaker Qualcomm, the company will use its single-chip solutions for its next smartphone, Galaxy S3.
Samsung's single-chip solution is a combination of long-term evolution (LTE), telecommunications and W-CDMA functions, the executive told Korea Times.
The smartphone will be equipped with Samsung's Exynos-branded quad-core mobile application processors (APs), the executive added.
The Exynos chip is currently built using a 45-nanometer process but the new Exynos chip will be made with 32-nanometer technology, giving better performance quality without using as much power, the report said.
Samsung said that in terms of performance, it gives up to 26 percent more than the current 45-nanometer chip, with battery life improved by half. The new version will be used in the Galaxy S III.
According to earlier reports, Samsung was mulling over using Qualcomm's MSM8960, a system-on-chip that combines LTE and application processor into one, instead of Samsung's hardware, or some blending of Samsung-Qualcomm parts.
However, the accumulating Samsung LTE modem to 32nm Exynos processor could nurse that problematic choice very easily and free up Samsung from having to rely on Qualcomm's consent for future products, The Verge reported.
More From the Rumor Mill
The set of the leaked photo and specs on Reddit also said that Galaxy S3 will come with a 12 megapixel camera with flash and 2GB of RAM. The device would be exactly 8 millimeters thick and will have 2,250mAh battery (but no wireless charging). All of these details supported earlier rumors surrounding the device. Let's have a quick run through...
Display: Recent rumors suggested that Galaxy S3 will feature a 4.8 inch, full HD 1080P resolution display with 16:9 aspect ratio. Many reports even said that Samsung might launch the device as its first phone with a 3D screen.
Camera: As mentioned above, Samsung Galaxy S3 is expected to sport a 12-megapixel rear camera, coupled with a 2 megapixel front-facing shooter for video chats that will also be able to record 720p videos.
Memory: With 2GB RAM, the next Samsung smartphone is likely to have internal storage options of 16/32GB. The device is also expected to support microSD card up to 64GB.
Connectivity: Samsung's upcoming flagship smartphone will also likely incorporate LTE and Near Field Communication (NFC) technology. As suggested by rumors, features like Bluetooth version 4.0, assisted GPS with GLONASS, Wi-Fi with DLNA and hotspot functionality are also on the cards.
When Will It Release?
Denying earlier rumors, Samsung Galaxy S3 was a no show at this year's Mobile World Congress that took place in February.
A recent report by ZDNet Korea said that the device would be released in April and it would hit the stores in July, in a bid to coincide with Samsung's sponsorship of the London Olympic Games.
However, a latest report by Android Spin has pushed the release date from April to June. This was the same site that reported on March 13 that Galaxy S3 was in production and would be released next month or, at latest, in May. That said, it's better to take it with a pinch of salt.
On the other hand, TechRadar, citing another leaked photo of the device, reported that Galaxy S3 could see daylight in May. Thanks to the photo which was posted on the social news website Reddit, the Samsung Galaxy S3 is set for a May 22 launch, in London, the report added.
The report said the official-looking leaked press image reveals that the device will get a new style with the front of the device sporting a two-tone white and grey design.
Must Read Articles:
© Copyright IBTimes 2023. All rights reserved.