iPhone 5 Release Rumors: 4G LTE Likely On Cards; Will It Lead To Sprint Bankruptcy?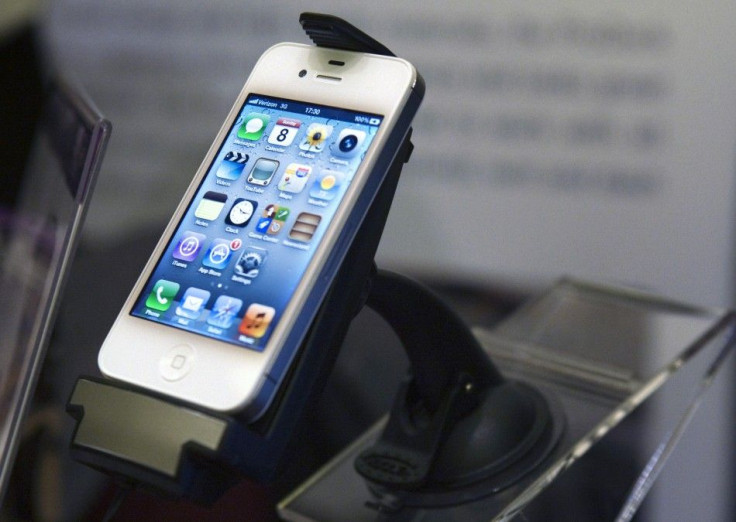 Rumors are coming in fast and furious that Apple will launch the next iteration of the iPhone aka iPhone 5 during the second half of 2012 with reports saying that the iPhone maker may abandon mid-year launches and consider a 12-month iPhone upgrade cycle starting this fall.
Apart from the release date, speculations are also rife that the new iPhone is very likely to have a number of key features that include a larger screen, a revamped design and the highly-anticipated 4G Long-Term Evolution (LTE) technology that will offer improved download speeds.
After the Cupertino-based tech giant confirmed the 4G LTE inclusion in the new iPad, a number of unnamed sources have stated that the upcoming model of the Apple's flagship smartphone will be launched later this year, featuring the same technology.
A report in DigiTimes last week cited unnamed sources within Taiwan-based smartphone manufacturers, who claimed that the next generation iPhone will very likely contain an embedded 4G LTE radio.
While there was no clear reason for the delayed release of the iPhone 4S, many analysts think that it was Apple's failed attempt at executing LTE technology into the phone that held back the much-awaited launch. Given that the new iPad had 4G LTE support, there is an even higher chance that LTE may be incorporated in Apple's next iPhone as well.
Is Sprint's Prospect in the Dark?
Verizon is the current market leader based on coverage in the US, followed by AT&T with its newly launched LTE networks. Apple's new iPad supports both AT&T and Verizon's 4G networks, but what about Sprint? Well, it's yet to launch its own LTE network, and according to Bernstein Research analyst Craig Moffett, Sprint's scramble to deliver a 4G network could bring it to its knees once Apple unleashes its upcoming iPhone 5.
According to Moffett, debt-laden Sprint could end up filing for bankruptcy if its Network Vision upgrade doesn't offer the next-generation wireless technology it needs, AllThingsD reported.
We believe an LTE iPhone will likely be badly disadvantaged on Sprint's network, potentially impairing sales...at a time when Sprint is subject to a punishing take-or-pay deal with Apple, Moffett said in a note to clients. The problem is 4G. Sprint doesn't have enough free-and-clear spectrum on which to launch a competitive LTE network, and it doesn't have the money to clear spectrum that's already in use.
Moffett said that Sprint's fate was playing out in two scenarios. First: The company successfully navigates its complicated Network Vision upgrade, stabilizes Clearwire's financial position, and delivers a compelling 4G product. Second: Some combination of Sprint's gargantuan take-or-pay contract with Apple, a hobbled 4G offering, and a stupendous debt burden bring the company to its knees.
However, Moffett added that he was not predicting the Sprint bankruptcy but just pointing out risks that the iPhone 5 might bring.
To be clear, we are not predicting a Sprint bankruptcy, Moffett said. We are merely acknowledging that it is a very legitimate risk. And notwithstanding a recent rally in Sprint shares, we believe that risk is rising.
It is worth noting here that apart from the next iteration of the iPhone, Sprint is also scheduled to release its own LTE Samsung Galaxy Nexus this year, plus other Android devices.
iPhone 5: What We Know So Far
iPhone 5, or whichever name that Apple would like to give it, is expected to come with a 3.7- to 4-inch Quantum Dot LED curved glass edge-to-edge display. Some earlier reports even said that a high resolution (1280x720) HD screen with a pixel density of 367ppi is also on the cards.
Analysts at UBS said the next iPhone will get a complete revamp that includes new innovations that will be significant enough to drive above average excitement and buzz, Fox Business reported. The Swiss banking giant thinks the next generation iPad will be Apple's biggest launch ever, driven by a boost in the number of carriers it's available on and the variety of countries in which it is available, the report added.
The complete redesign should drive a stronger than average upgrade cycle for existing iPhone users and continue to encourage other smartphone and non-smartphone users to make the switch, UBS's analysts said.
Rumors also suggest that an A6 processor will eventually power the next iPhone. It will be a superfast 1.2 to 1.5 GHz processor with 1GB or more of RAM to offer amazing processing capabilities to the smartphone.
In case of the camera, the next iPhone is likely to feature an 8 megapixel camera or even higher. Some reports even bet on a 3D camera. Apple had been granted a new patent for a new iDevice self-timer that allows the iPhone camera to wait till the photographer himself comes to the frame. Once the photographer is in the picture, the camera will detect his face and take the picture.
According to many reports, the Near Field Communication (NFC) technology will also be included in the upcoming Apple phone. The New York Times reported even before the launch of iPhone 4S that a forthcoming iPhone would feature NFC. Since it did not turn out to be the iPhone 4S, it could well be the one on the cards.
Must Read Articles:
© Copyright IBTimes 2023. All rights reserved.