Samsung Galaxy S7 Launches To High Praise As Preorders Beat S6 Model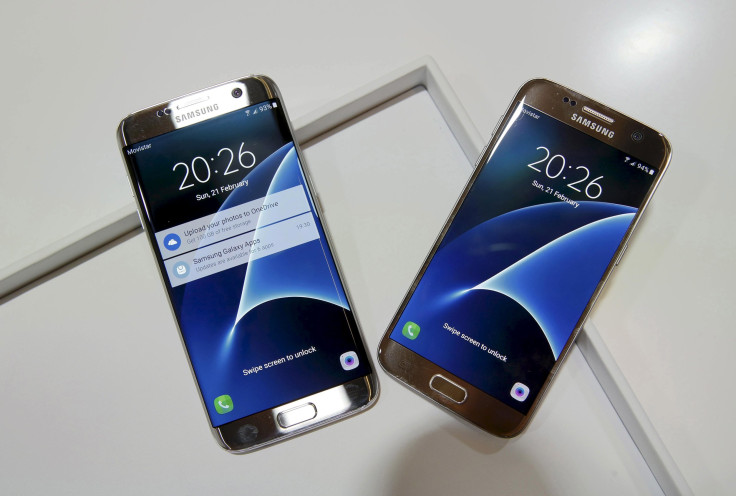 The Samsung Galaxy S7 is off to a great start. The company told Reuters Thursday that its latest smartphone had more preorders than the S6, the company's previous flagship. This follows a showering of praise from early reviewers, some of whom have described the S7 as the best phone on the market right now.
The 5.1-inch S7, along with the 5.5-inch S7 Edge, launched simultaneously on Friday, and has already made a big splash in the news. The S7 has received a wide range of top reviews from tech writers, with the Guardian describing the Edge variant as "the best phablet you can buy at the moment."
The news suggests Samsung may be on the right course to turn around its flagship smartphone business, which has suffered from disappointing sales. Galaxy S6 sales were somewhat lower than expected, according to an October 2015 report from Counterpoint Research, with Samsung relying on mid-range phone sales from its J series to boost growth.
Customers who preordered the phone received a free Gear VR headset, normally $99, which transforms the S7 into a virtual reality simulator. On top of that, preorders came with six virtual reality games, estimated to be worth $150.
T-Mobile marked the launch with a party in Times Square in New York, where members of the public could try out the S7 and Gear VR.
Still, some reviewers took issue with some of Samsung's S7 design choices, which may put consumers off upgrading. Samsung has loaded up the S7 with its own software, which will come as a nasty surprise to newcomers hoping for a straightforward Android experience. The phone also comes with a rather small 32GB of storage, not quite enough space to stock up on movies and TV shows, with users instead having to rely on upgrading the internal storage.
© Copyright IBTimes 2023. All rights reserved.
FOLLOW MORE IBT NEWS ON THE BELOW CHANNELS