Samsung Galaxy S8 Release Date: Here's When The Phone Will Available For Pre-Order, Purchase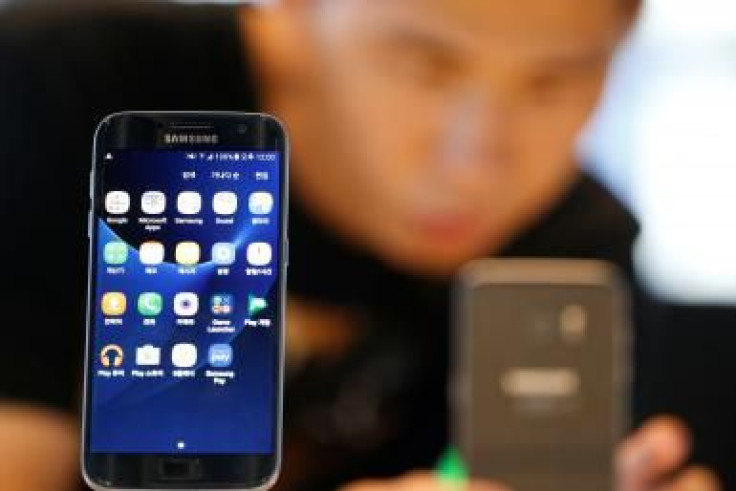 Samsung will introduce the Galaxy S8 on March 29 in New York and will start selling its highly-anticipated smartphone on April 21, according to South Korea's ETNews.
The company had previously decided to launch the smartphone on that date globally and a week earlier in South Korea. The plan was to have a presale on the week of April 6 and launch the S8 in South Korea on April 14.
However, the company changed its course and decided to release the Galaxy S8 worldwide and domestically on the same day. A high-ranking official Samsung official said the Galaxy S8 release date change was "due to reasons such as size of supplies and others."
Samsung has not decided on a pre-sale schedule, but pre-orders for the Galaxy S8 could start on April 13, ETNews reported.
Samsung Galaxy S8 and S8 Plus Spec Rumors
This week alleged images of the Galaxy S8 were leaked on Twitter. The photos show no physical buttons on the bottom of the screen and has on-screen navigation keys instead.
Samsung is expected to reveal the Galaxy S8 and the S8 Plus next month. There might be a chance the S8 Plus could also start selling the same time the S8 launches.
Both phones are rumored to come with AI assistant Bixby, which will compete with Apple's Siri. The Galaxy S8+ is rumored to feature a 6.2-inch dual-edge display and a 3,500mAh or a 3,750mAh battery.
The new phones follow the failed Galaxy Note 7, which was recalled globally after battery issues.
© Copyright IBTimes 2023. All rights reserved.