Samsung Galaxy S9 To Feature Bigger Battery Than S8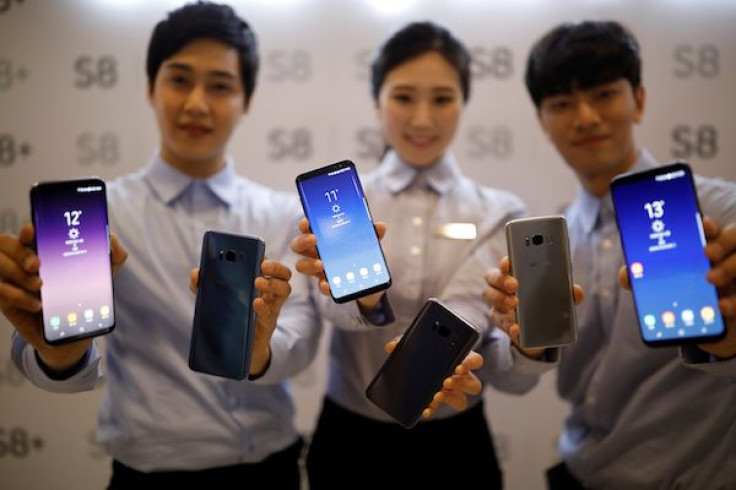 Samsung is determined to not only deliver slimmer flagship phones in the near future, but also handsets that house bigger batteries. So starting with the Galaxy S9, the South Korea giant will be using a different type of component technology that would allow the assembly of different internals to be more compact than the usual.
Early this week, South Korean publication ET News divulged that Samsung will be switching to SLP (Substrate-like PCB) technology for its next flagship phone. This will be the first time that Samsung is choosing SLP over HDI (High Density Interconnect) technology — the standard in today's smartphone industry — and there's a good reason behind it.
SLP technology apparently allows manufacturers to assemble the same amount of hardware and place them into a smaller body. SLP mainboards are typically compact because they utilize thinner interconnects and a larger number of layers. When components are snugly assembled into a smaller package, phone makers will have more room to allot to smartphone batteries.
ALSO READ: Samsung adds force touch technology to Galaxy Note 8 phablet
Industry sources said that for the Galaxy S9, Samsung is planning to use SLP technology in connecting major smartphone parts like the Application Processor, NAND flash memory and DRAM (dynamic random access memory). Samsung has already tapped multiple South Korean PCB (Printed Circuit Board) manufacturers to produce SLPs. A representative for one of the manufacturers even shared that they are already preparing for the mass-production of SLPs for Samsung's next flagship handset.
It's quite practical for Samsung to shift to SLP technology for the Galaxy S9. The Galaxy S8, despite being a high-performance hardware, fell short in terms of battery size, as pointed out by SamMobile. As Samsung moves forward with its bezel-less design for its flagships, it would be just right for the company to use a different approach in assembling components so as to make more room for bigger batteries.
Samsung is not the only one that's thinking of making some changes to its flagship phones' components. Apple is predicted to do a similar move in 2018, so the iPhones that are coming after this year's iPhone 8 could possibly feature bigger batteries as well. In so doing, both Samsung and Apple could further set their flagships apart from the high-end handsets of their rivals.
ALSO READ: Samsung, Apple rivals forced to use rigid AMOLED screens for their phones
For now, both Samsung and Apple are expected to launch their respective flagship phones this second half. The South Korea giant is unveiling its Galaxy Note 8 phablet later this month, while the Cupertino-based tech firm is believed to be launching the iPhone 8 and two other iPhone installments this September. It then goes without saying that their flagship devices will go head to head throughout the remaining months of this year until early next year.
Based on several leaks and reports, the Note 7 successor will feature a large 6.3-inch Super AMOLED screen. On the other hand, Apple's iPhone 8 will launch with a 5.8-inch OLED display. Both handsets are said to feature bezel-less designs.
© Copyright IBTimes 2023. All rights reserved.