Samsung, Apple Rivals Forced To Adopt Alternative Amid Flexible AMOLED Display Shortage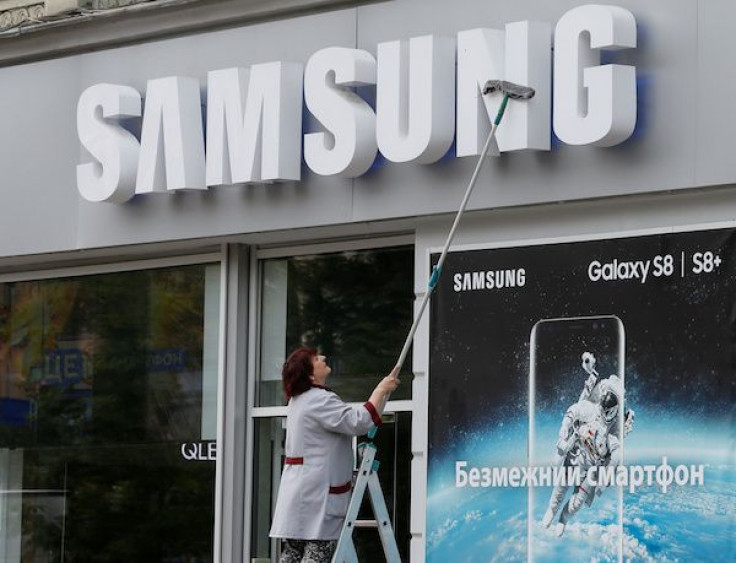 While major smartphone manufacturers Samsung and Apple, as well as LG, are adopting flexible AMOLED screens for their upcoming flagship handsets, their Chinese rivals are going to use the rigid variant of the display technology for their devices. This is because the supply of flexible AMOLED phone panels are very limited and only the big companies have access to them.
On Tuesday, Taiwanese news outlet DigiTimes reported that most Chinese phone vendors have decided to use rigid AMOLED displays for the new smartphones that they will be releasing this year. These Chinese phone makers are actually very eager to use the advanced flexible AMOLED screen technology, but they have to make do with what's available for now because of the limited supply of flexible panels.
The China-based smartphone manufacturers are said to adopt flexible AMOLED panels once they become available to them. But for the rest of the year, IHS Markit disclosed that these phone vendors will be using a total of 286 million units of rigid AMOLED models for their phones. In comparison, the total number of phones that will ship with flexible AMOLED panels are expected to be 161 million units.
ALSO READ: Samsung TV Plus with UHD, HDR content arrives in Europe
A large portion of flexible AMOLED screen supply is expected to go to Samsung's highly anticipated Galaxy Note 8 phablet. The Galaxy Note 7 successor is reportedly debuting with a 6.3-inch flexible Super AMOLED curved display from Samsung's very own Samsung Display. This does not come as a surprise for Samsung, since it is currently the top supplier of mobile OLED panels.
South Korean tech company LG is also stepping up its game this second half by using flexible AMOLED screens for its upcoming V30 flagship device. It is getting its supply of 6-inch flexible AMOLED panels from its own display-making business, LG Display. The V30 is rumored to be debuting with an all-screen design and its display is speculated to feature an 18:9 aspect ratio just like the LG G6.
Apple is also expected to use the same type of display for its 10th anniversary iPhone. "Apple has long been speculated that it will launch an AMOLED version of its new iPhone in September along with two other LTPS TFT LCD models," industry sources said. The AMOLED model that Apple is launching this fall is currently dubbed as the iPhone 8. This flagship phone is rumored to feature a 5.8-inch flexible AMOLED display. Meanwhile, the two other iPhone installments with LCD screens are believed to be the iPhone 7s and iPhone 7s Plus.
ALSO READ: tvOS Simulator appears to confirm 4K resolution of 5th-generation Apple TV
Since Apple does not have its own smartphone display-manufacturing body, it will be obtaining its supply of flexible AMOLED screens from both Samsung Display and LG Display. It was found out late last month that the Cupertino giant invested billions of dollars in LG Display for the production of smartphone screens for its future iPhones. Prior this, Samsung Display was presumed to be Apple's sole supplier of OLED panels.
© Copyright IBTimes 2023. All rights reserved.
FOLLOW MORE IBT NEWS ON THE BELOW CHANNELS