Samsung Galaxy Z Flip Hands-On Video Leaked
KEY POINTS
A new leak shows the alleged Galaxy Z Flip in action
The device showed a few details revealing its authenticity
The leak revealed that it might require users to use two hands to enjoy using it
A new leaked video shows Samsung's alleged Galaxy Z Flip in action, giving viewers a first glimpse at what could be the Razr reboot's toughest competition yet.
A video posted on Twitter shows how Samsung's second foldable smartphone, dubbed the Galaxy Z Flip, looks like in action. The source of the video remains unknown at the moment, but the video was uploaded to Twitter by a leaker named Ben Geskin.
The video shows a few interesting details when it comes to the device. First, although the anonymity of the source might make some people think that the leak is a fake, some details on the unfolded screen reveal that it's not. Per Android Central, the unique watermarks and Samsung consent form that appears on the screen once the device is opened shows that it is an engineering sample.
Now, the watermarks do not explicitly reveal Geskin's source. The code shown on the left and right sides of the screen once opened might identify the owner of the device, but it's unclear as to who really leaked it to Geskin. It's possible that the owner risked his/her job to leak it, Android Central noted. It's also possible that someone stole the video then leaked it.
Second, the Galaxy Z Flip, as seen in the video, looks just how earlier leaks described it. It has a small outer display that's just big enough for a clock feature, has a rear camera module that houses two camera sensors, has an LED flash beside the rear camera module, and a wide inner display that folds flat when closed. The device also comes in "Mirror Purple," as per leaker Ishan Agarwal.
This inner display is said to measure 6.7 inches when opened, is said to have 2,636 x 1,080 display resolution and 22:9 aspect ratio. While the size doesn't sound too big, the video showed that it is. Users might need to use two hands to be able to use the phone comfortably.
The video also confirmed previous reports claiming that the device will have a flatter, less wrinkled display compared to other foldable smartphones including the Galaxy Fold. It's unclear, however, whether the device already has bendable glass instead of plastic. It's also unclear as to whether the device will have a crease where it folds of not.
The Galaxy Z Flip might be unveiled on Feb. 11 during Samsung's Unpacked event and, if a report from XDA Developers is accurate, might be released on Feb. 14.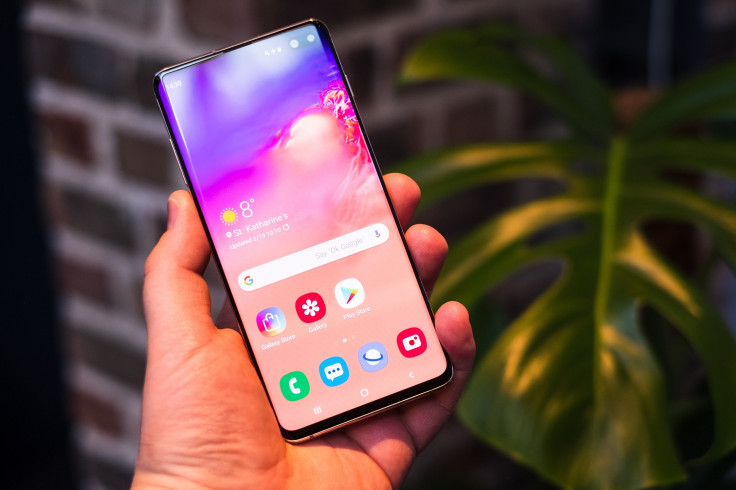 © Copyright IBTimes 2023. All rights reserved.