Samsung Gets Boost from Dutch Court, Jobs Resignation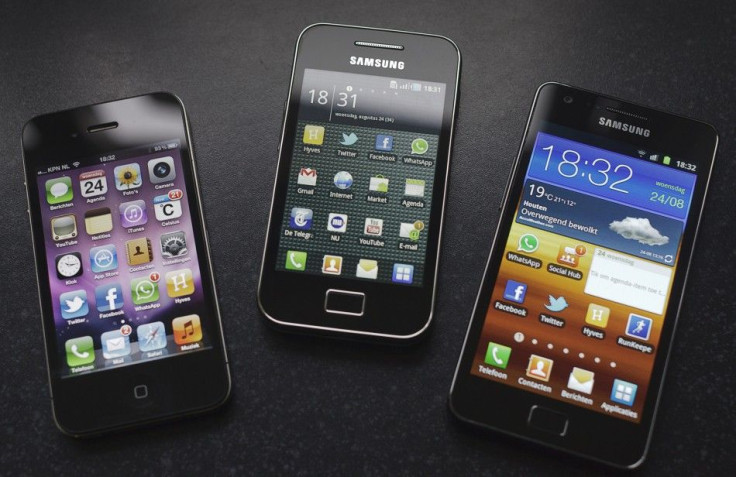 Samsung Electronics shares rose sharply on Thursday, amid a rally in South Korean large cap stocks and analysts said it received a boost from a Dutch patent ruling and the decision by Apple's Steve Jobs to step down.
Apple and Samsung are fighting a series of legal battles over patents with U.S. market leader Apple and South Korea's Samsung slugging it out in courtrooms spanning the United States, Europe and Asia. At the center of the disputes are claims and counterclaims of patent infringements on smartphone and tablet designs and copyright issues.
Samsung scored what it claims is a partial victory in the Netherlands on Wednesday after a court ruled its smartphones Galaxy S, S II and Ace had broken just one of three patents at issue. The court said it found no infringement for Samsung's tablets.
The resignation of Jobs, Apple's visionary founder and chief executive officer, could also benefit the Korean company in the sense that Apple could lose direction, analysts said.
Jobs' resignation has a positive impact on market sentiment toward Samsung...Investors were concerned about whether Samsung will be able to continue to fare well in the smartphone market as Apple is growing market share, said Jeon Nam-joong, a fund manager at Consus Asset Management.
But Job's resignation will offer opportunities to Samsung for a longer term, although it will not have an immediate impact.
By 0310 GMT, shares in Samsung, the world's biggest technology firm by revenue, had risen 3.4 percent after rising as much as 4.2 percent earlier and beating a 1.9 percent rise in the wider market.
INTERCONTINENTAL PATENT WARS
Apple and Samsung have filed lawsuits against each other in Germany, the Netherlands, Japan and South Korea. One of Samsung's defenses in the United States centers on Stanley Kubrick's 2001: Space Odyssey. Samsung said in legal filings that Apple's iPad is modeled in part on electronic equipment depicted in the film, and therefore do not qualify as original designs.
The sales injunction on the three smartphone models in some European countries will not be effective until at least October 13 and the patent violation could be resolved by making technical changes to the smartphones, the court said. This would then allow sales to go forward.
Samsung is the nearest rival to Apple in smartphones and its shipments in the second quarter were just 1 million units short of Apple's 20.3 million unit sales, according to market data. But it is a distant second in the booming tablet market.
Apple and Samsung are vying for the world's top spot in the smartphone market after Nokia, the market leader for a decade, was ousted by Apple in the second quarter.
© Copyright Thomson Reuters 2023. All rights reserved.