Samsung Giving Up On Galaxy Note 8 Display-Embedded Fingerprint Sensor Due To 'Technical Challenges'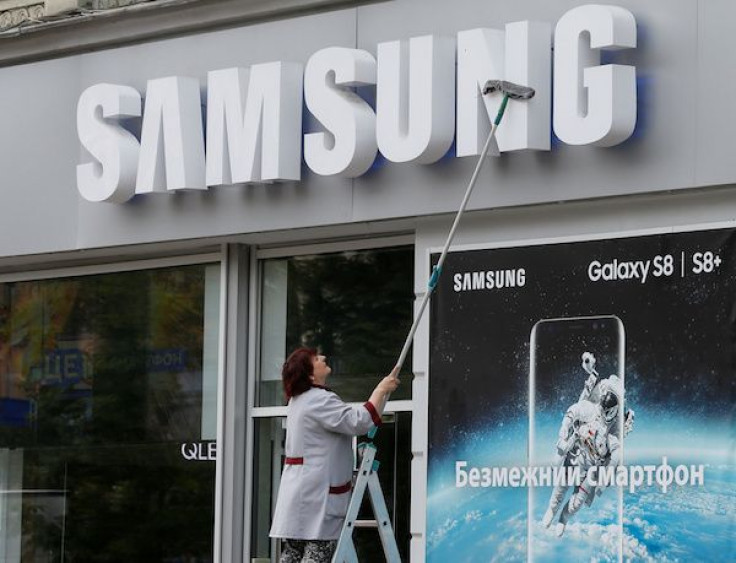 Samsung is likely to give up on putting the fingerprint sensor into the display panel of the Galaxy Note 8. Multiple sources have already indicated that the South Korea giant is now unlikely to debut a new flagship phablet with a display-embedded fingerprint scanner.
Early this week, Korea Herald learned from an industry source that Samsung is struggling to realize its goal of releasing a Note-branded phone with a fingerprint scanner on-screen. "Samsung is having a hard time making an integrated circuit — a chip which should be placed under a display because of its opaque color — to read the fingerprint image on the surface of the display," the source was quoted as saying.
The source also shared that other "technical challenges" like the low production yield of such a unique sensor and the difficulty in concealing or making the sensor transparent have discouraged Samsung as well.
ALSO READ: Samsung reportedly working on standalone Gear VR headset with 2,000 ppi Pixel Density
Another issue that Samsung is reportedly facing with its display-embedded fingerprint scanner has to do with the uneven display brightness it makes, as leaked on Chinese site Weibo. The optical biometric reader apparently alters the brightness of the area where it is placed under. This could of course be a big letdown especially to users who are very particular with phone display quality.
Last week, a local media outlet in South Korea quoted a Samsung Electronics official to have said that the company has already decided to ditch the planned display-embedded sensor. "(Samsung) tried all efforts to apply an on-screen display fingerprint sensor in the Note 8, but we decided not to feature it because of various technical difficulties, including security issues," the official reportedly said.
Despite all these reports and statements that Samsung couldn't come up with a display-concealed scanner just like how it failed to do so with the Galaxy S8, SamMobile has pointed out that nothing's been set in stone yet. After all, the company has not made any official statement about the rumored phablet. What's just known about the phone for now is it will mostly be launched in August of this year.
ALSO READ: Samsung has shared tips & tricks Galaxy S8, S8+ owners should know
Meanwhile, Samsung's biggest rival, Apple, is said to be developing its own display-embedded fingerprint scanner with the help of U.S. fingerprint sensor firm AuthenTic, which Tim Cook's company acquired back in 2012. The Cupertino giant has even issued a patent for its high-tech sensor, making many tech sites believe that Apple could be the first major smartphone maker to put out a smartphone with this type of technology.
Nevertheless, Apple is also said to be having some problems with creating its own fingerprint reader for smartphone display. In fact, Rosenblatt Securities analyst Jun Zhang said last month that there's been so many problems with the iPhone 8 fingerprint scanner sensor that the launch date of the device could be pushed back from its usual September.
© Copyright IBTimes 2022. All rights reserved.
FOLLOW MORE IBT NEWS ON THE BELOW CHANNELS