Samsung Reportedly Working On Standalone Gear VR Headset With 2,000 ppi Pixel Density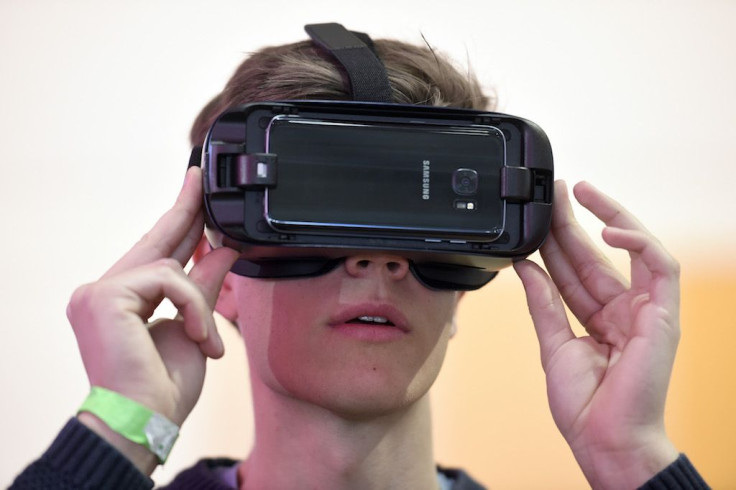 Samsung is reportedly working on its first VR headset that won't require a smartphone to work. This standalone Gear VR-branded device is said to come equipped with and OLED display.
An industry source has said that Samsung's next generation Gear VR will arrive with its own, built-in OLED display with a pixel density of 2,000 ppi (pixels per inch), according to the South Korean website Naver. Samsung's current Galaxy VR can deliver pixel densities of 570 and 529 ppi. Of course, the current Gear VR headsets require the displays on the Galaxy S8 and the Galaxy S8 Plus.
The claimed 2,000 ppi pixel density is also far larger than what other standalone VR headsets can offer. For example, both the Oculus Rift and HTC Vive deliver a pixel density of only 460 ppi. But what does pixel density even mean for virtual reality technology?
It's believed that increasing the pixel density on VR headsets can reduce some of the negative effects of using virtual reality technology. The most common negative effect of using VR headsets is dizziness and nausea. Some claim that a screen that exceeds 1,000 ppi pixel density shouldn't experience any of these issues.
"When using a VR device, the number of ppi should be much larger than it is now to feel natural without feeling dizzy," an industry official said. "The higher the resolution, the better the nausea symptoms will be."
So how does Samsung plan on delivering this level of pixel density for its standalone Gear VR headset? The company is rumored to be developing an ultra-high-resolution OLED panel. This OLED panel is said to be 1,000 times more responsive than a regular LCD display.
There's no information on when Samsung will debut its standalone Gear VR headset. However, it's very likely that it could be announced alongside the Galaxy Note 8, which is rumored to launch in August.
Another possible event where Samsung could announce the standalone VR headset is during 2017 IFA conference in Berlin, which is scheduled to start on Sept. 1st. If its development is pushed back, Samsung could ultimately end unveiling the standalone Gear VR headset next year alongside the Galaxy S9 and galaxy S9 Plus.
This isn't actually the first time that Samsung's been rumored to be making a standalone VR headset. Back in March, just before the launch of the Galaxy S8 and S8 Plus, Samsung was reported to have privately demoed a standalone VR headset at the Mobile World Congress 2017.
The virtual reality headset was reportedly equipped with Samsung's own Exynos 8895 chipset, a system-on-chip processor under the Exynos 9 line. The chipset comes with ARM Mali G71 GPUs enabling it to support 4K content at 120 fps. There's also integrated vision processing unit which should handle motion detection and even track head movement for VR, according to PC World. The VR headset that Samsung demoed at MWC 2017 is said to come with a display that has a pixel density of 1,500 ppi.
© Copyright IBTimes 2023. All rights reserved.