Samsung Galaxy S8, S8+: How To Enable Edge Notification Lighting Of Infinity Display, Other Tips & Tricks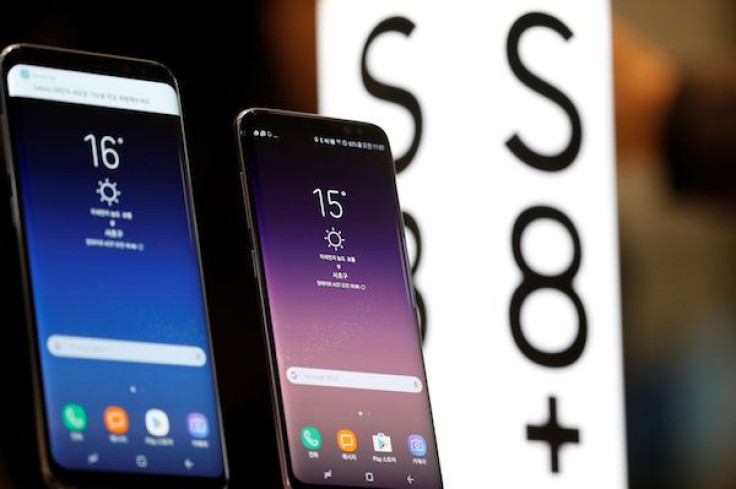 Samsung just shared some interesting tips and tricks that Galaxy S8 and Galaxy S8+ owners can use to enhance the way they interact with their smartphones. There's one for the illumination of the Edge screen to indicate notifications. There's also a tip on how to create convenient reminders and so much more.
On Tuesday, Samsung took to its Newsroom to publish a post about the things Galaxy S8 and Galaxy S8+ owners may still not be aware of. The tips and tricks the South Korea giant shared help improve the user experience the handsets provide. They also seem to put emphasis on the phone features that many owners usually take for granted.
Edge Screen Notifications
One tip that Samsung shared makes it convenient for users to know if they have notifications even when their phone is lying on the table facedown. Apparently, the Edge screen of the Infinity Display can light up when you customize the Edge panel settings. To do this you need to tap Settings > Display > Edge screen. There you'll find the options for turning on the Edge panels and Edge lighting.
ALSO READ: Samsung not launching Galaxy Note 8 on Aug. 26
When Edge lighting is set to "Always," you will see the Edge screen of the Galaxy S8 and Galaxy S8+ light up for every notification. According to Samsung, this makes it possible for users to know if they have notifications even when their phone is facing down. The illumination also happens even when the phone is in use. "[This] creates an intuitive means to notify users of messages without disrupting their enjoyment of videos, games and apps."
Reminder Features
Samsung has also shed light on the new functions of Reminder. Phone owners can now save URLs of sites they are viewing and assign Reminder to give them notifications to view the sites at a later time. To do this you head to your browser's sharing options while viewing a site. There, you need to tap the Reminder icon and set the notification you want.
This trick can also be done in the Messages app. You simply long-press your selected message and wait for the Message options menu to pop up. There you will find Send to Reminder. This saves the message to the Reminder app and lets you assign the time when you need to be notified about the message.
ALSO READ: 4 Reasons Samsung Galaxy Note 8 Won't Ship With Android O
There is also a trick on how to pin reminders to the Always On Display of the Galaxy S8 and Galaxy S8+. Suppose you have a very important thing to do. You can create a reminder and pin it to the Always On Display of your phone by tapping Pin to Always On Display on the Reminder app.
Iris Scanner Mask & Background
In addition, Samsung has shared how you can have a fun way of unlocking your phone using the iris scanner. There is an option that lets you assign a fun mask or background to the display while your eyes are being scanned by the camera. To enable this feature, you first register your irises for the biometric verification. Then, you can choose your fun mask or background design by going to Settings > Lock screen and security > Iris scanner > Preview screen mask.
© Copyright IBTimes 2023. All rights reserved.
FOLLOW MORE IBT NEWS ON THE BELOW CHANNELS