Samsung Improving Smart TV Experience For The Visually Impaired
Samsung Electronics is, little by little, changing the user experience its Smart TVs provide, to cater to consumers with visual impairment.
The South Korean tech giant disclosed via its online newsroom on Monday that it has partnered with the Swiss Association for the Blind and Visually Impaired (SBV) to enhance the software features of its TVs and make them operate in a manner that would be favorable to visually impaired users.
Samsung acknowledged that it is not easy for people with visual impediments to enjoy entertainment via television because shows rarely come with audio descriptions. There are TV stations that offer content with audio descriptions, but they are still not enough.
"There are approximately 325,000 blind and visually impaired people in Switzerland," Head of Innovation and Technology at SBV Lucian Butera said in an interview with Samsung Switzerland. "[SBV] is supporting them in leading independent lives. This includes watching television."
In support of SBV's causes, Samsung introduced a voice guide function to its Smart TVs. The feature comes with a talking menu that helps the visually impaired users know where they are exactly. It reads menu items and options out loud, so that users would be able to adjust settings as well as select channels and content that meet their needs.
"Content with audio description has been available for some time, but only with this voice guide that reads out the schedule and current program options is it really possible for us to explore television without barriers. I am also sure that this new standard will be a great relief for others … such as older individuals with diminishing eyesight who previously required special aids to enjoy television," Butera said.
SBV Kannarath Meystre lauded Samsung for recognizing the needs of people with disabilities in developing its Smart TVs. According to him, modern TVs have created new obstacles for the visually impaired with their complex UI and features.
"This collaboration with Samsung is exemplary of what we're working towards. While it used to be easy to operate a simple TV with a simple remote control, the complexity of Smart TVs has created new obstacles," Meystre said.
"The fact that Samsung recognized this and sought our cooperation to solve this is testament to a genuine pioneering spirit and a sincere appreciation of us. We are very proud to be able to make a contribution to barrier-free television for blind and visually impaired people with this partnership," Meystre added.
Swiss Television (SRF), a TV station in Switzerland, has also joined the effort to enhance TV viewing for the blind and visually impaired. Its recording studio is already busy working on scene-by-scene audio descriptions for every content aired as part of its TV programming.
The voice guide function of Samsung Smart TVs is expected to roll out to more markets in the near future.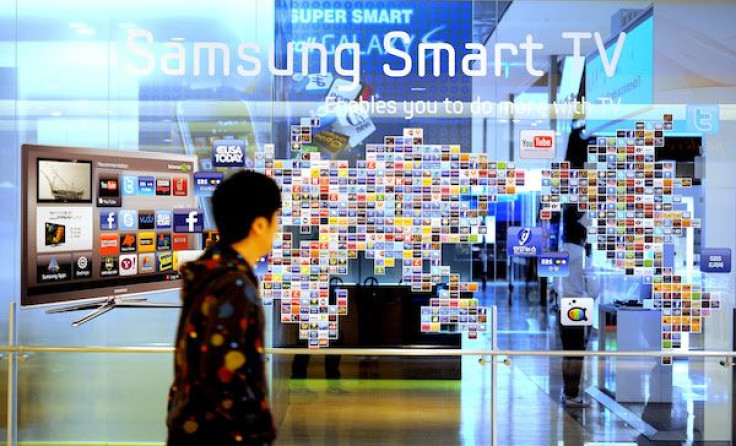 © Copyright IBTimes 2023. All rights reserved.
FOLLOW MORE IBT NEWS ON THE BELOW CHANNELS