Samsung May Name Its Smart Watch 'Galaxy Gear,' According To Trademark Filing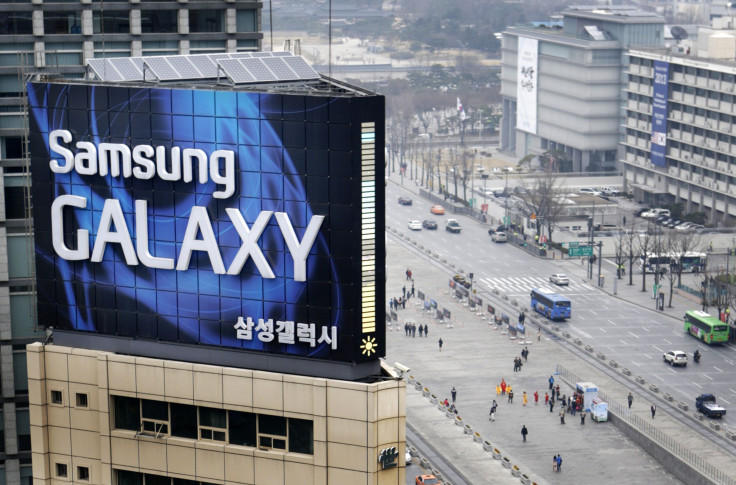 Rumors are rife that Samsung (KRX:005935) will soon foray into the relatively unexplored wearable-device market with a smart watch, and according to the company's trademark filing with the United States Patent and Trademark Office, or USPTO, the device could be called the "Galaxy Gear."
Media reports surfaced in July, saying that Samsung had filed a trademark application for a wearable device, which could be the South Korean tech giant's long-rumored smart watch. The rumor mill got another boost last week when a report in the Korean media said that Samsung is expected to unveil its smart watch, along with the Galaxy Note 3, at the IFA 2013 in Berlin on Sept. 4.
There has been some confusion regarding the naming of Samsung's smart watch until now. However, the recent trademark application, which is dated after the previous filing reported last month, confirms that the device will be named the Samsung Galaxy Gear. The trademark is filed under "international class 009," which denotes the category for wearable digital-electronic devices.
Here is how the trademark application, filed on July 29, explains "international class 009:"
"Wearable digital electronic devices in the form of a wristwatch, wrist band or bangle capable of providing access to the Internet and for sending and receiving phone calls, electronic mails and messages; wearable electronic handheld devices in the form of a wristwatch, wrist band or bangle for the wireless receipt, storage and/or transmission of data and messages and for keeping track of or managing personal information; smart phones; tablet computers; portable computers."
According to a recent report, Samsung has started testing firmware for the Galaxy Gear, which could sport the model number SM-V700. A purported design of the smart watch was also reported last week, suggesting that the device could include a power button, USB port, speaker, and capacitive back and menu buttons.
Samsung is reportedly in a race with Apple (NASDAQ:AAPL) to be the first company to introduce the next generation of smart watches. Although Apple has started applying for its iWatch trademark in various countries, the company is expected to launch the device only in 2014 and is hiring more employees to get its smart watch to the next level in development.
Market analysis firm Canalys has claimed, in a recent forecast, that worldwide shipments of smart watches will surpass five million units in 2014. If the estimate proves correct, the figure will be more than 15 times the 330,000 units shipped in 2012 and 10 times the 500,000 units expected to ship by the end of 2013.
"Smart watches will be the most important new product category in consumer electronics since the iPad defined the market for tablets," Chris Jones, an analyst at Canalys, said in a statement.
© Copyright IBTimes 2023. All rights reserved.
FOLLOW MORE IBT NEWS ON THE BELOW CHANNELS