Samsung Metal Phone Galaxy Alpha Looks Like An iPhone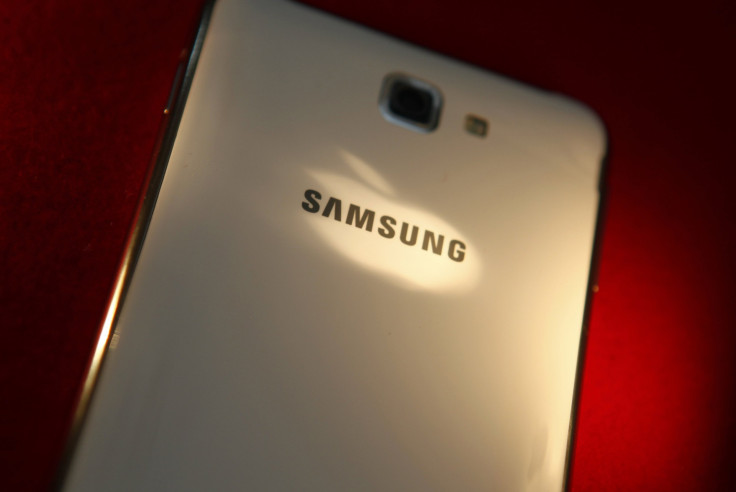 Samsung Electronics Co. (KRX:005930) is expected to market a metal device called the Galaxy Alpha soon, and a recent image leak shows the device looks a lot like another popular metal smartphone: Apple Inc.'s (NASDAQ:APPL) iPhone.
In late-July, images of a black model of the supposed Samsung Galaxy Alpha leaked, showing the device's aluminum trim. But recently a user on the Chinese social network Weibo, shared images of a white model of the device, which bears a striking similarity to an iPhone; the flat and sharp edges in particular give the device a resemblance to the iPhone 5s.
Samsung is known for outfitting its devices with polycarbonate plastic and simply painting on metal accents, for which the South Korean manufacturer has been heavily criticized as its high-end devices sell for upwards of $500. Samsung argues its use of plastic encourages quick and efficient manufacturing that lets it release a new flagship device each year, each selling better than its predecessor.
However, the recent downturn in Samsung's smartphone sales could be just the motivation it needs to try something new. Samsung's Kim Hyun-joon detailed at an earnings call last Thursday the manufacturer has plans to release several mid-range and low-end smartphones that include "enhanced specifications" later this year. The Galaxy Alpha is expected to be among those devices and rumors indicate it may include plenty of high-end features, such as 32GB of internal memory, LTE-A mobile connectivity and a fingerprint scanner like the Galaxy S5's. However, one potential drawback is that the Galaxy Alpha may have a low-resolution display.
The Galaxy Alpha is also expected to be a bit smaller than other recent Samsung devices with a 4.8-inch display, while rumors suggest Apple is preparing to release its iPhone 6 with a 4.7-inch display, which is much larger than previous iPhone models. If reports about either device are accurate, then both manufacturers have taken consumer demand to heart with many Apple fans desiring larger screens and many Samsung fans desiring a more premium look and feel. The Galaxy Alpha would be one of the few Samsung devices that incorporates metal, another being the Samsung Galaxy S4 Active, which was released in June 2013.
The Samsung Galaxy Alpha is expected to be announced Aug. 13; however, reports indicate the device may be available only in South Korea on release.
© Copyright IBTimes 2023. All rights reserved.