Samsung Unpacked Event 2020 Rumors: Galaxy Note 20 May Be Accompanied By Galaxy Watch, Latest Tablets
KEY POINTS
Samsung Unpacked event 2020 could include watches, tablets and foldable phone
Samsung making most out of this year's Unpacked event
New Samsung devices may not launch simultaneously
The COVID-19 pandemic continues to be a problem but that will not stop companies like Samsung from pushing through with the unveiling of its latest gadgets. The Samsung Unpacked Event happens in August with the Samsung Galaxy Note 20 taking the spotlight. But it appears that there will be other devices crowding the upcoming phablet.
Before that, most are curious to see how many Samsung Galaxy Note 20 phones are coming out. Several models have been mentioned in recent months, including a Samsung Galaxy Note 20 Ultra and the Samsung Galaxy Note 20 Plus. There is a possibility that the three models will be coming out although it would be best to taper expectations. No official specs have come out yet but some were suggested in a previous post. Among the possible features of the Samsung Galaxy Note 20 include a device sporting a 6.9-inch display, running on a Snapdragon 865 SoC and 5G connectivity and possibly at least 12 GB of RAM. Internal storage may not be less than 256 GB and the phablet will come with a 4,000 mAh battery to make sure it remains juiced.
Seeing three Samsung Galaxy Note 20 variants would be grand but it appears other devices are coming out. One of them may be the Galaxy Watch 3, the official name of the next Samsung wearable thanks to this certification from Taiwan. Aside from that, Samsung may unveil a couple of tablets in the Galaxy Tab S7 and Galaxy Tab S7+, a first for the company.
Samsung may finally come out with the new breed of foldable phones that most are eagerly awaiting. There is a growing belief that the Samsung Galaxy Fold 2 and the Samsung Galaxy Z Flip 5G could be part of the Unpacked event. In another previous post, it was mentioned how the next Galaxy Fold may retail a bit lower. But to compensate for that, the device will only come with three cameras instead of the usual four.
From the looks of it, Samsung is going all out even though most are worried about the coronavirus pandemic. The Unpacked event will only be shown purely online on Aug. 5, although not all these much-awaited devices may be launched at the same time. Regardless, these will be new Samsung offerings that should be worth checking out once they are officially announced.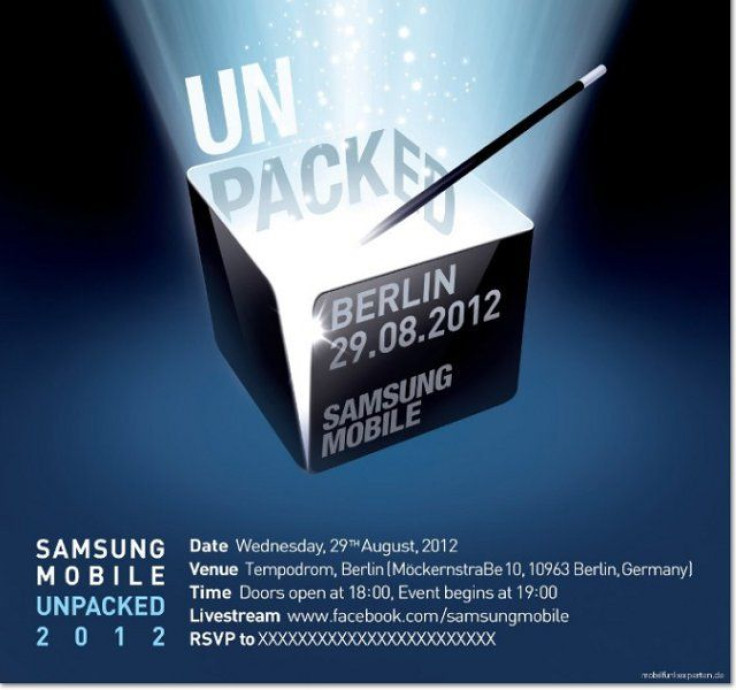 © Copyright IBTimes 2023. All rights reserved.