Samsung With Windows Phone, No Android
Samsung Flash S and Flash Focus Debut Nov. 6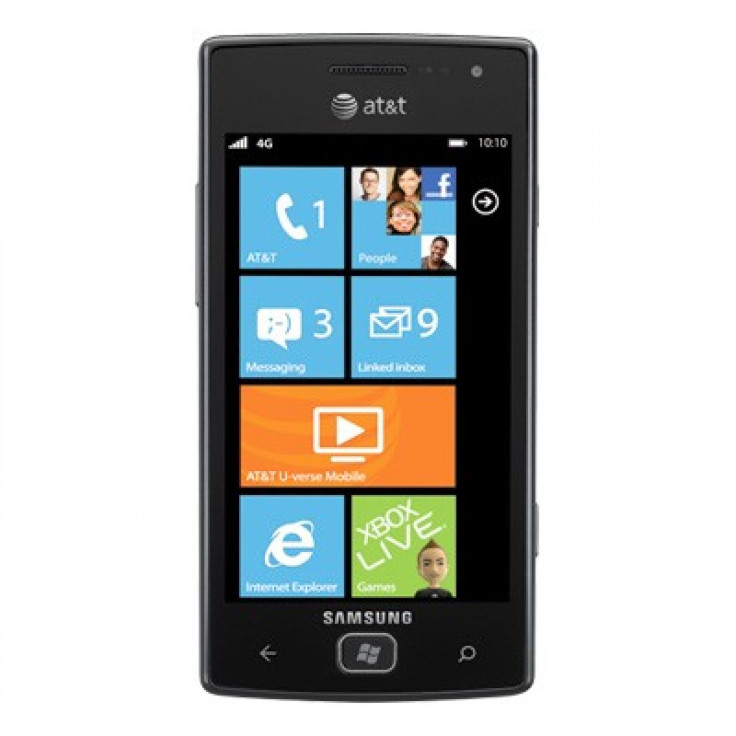 Samsung's Focus Flash and Focus S are the company's latest smartphone offerings running on the Microsoft system instead of the Google Android system they have done so well with. The Galaxy S2 has been a runaway success for Samsung, pushing them to the top of the smartphone heap around the world with the Android system. In the U.S., however, they've been bested by Taiwan-based smartphone maker HTC, who also runs both Android and Microsoft systems on their wide variety of devices.
The U.S. smartphone industry is now led by HTC, Samsung and then Apple as far as number of sales is concerned. So how did Apple with all its sexiness and marketing savvy end up number three? That's a whole other story, but it's important to note because many people have probably never heard of HTC, and even fewer are using devices that run the Microsoft system on their devices.
Enter Samsung, who've taken Apple head on in the U.S with the highly anticipated Galaxy Nexus device that should be coming out in November. Samsung has become the world's leader in smartphones by making a dizzying variety of devices with different sizes and prices. Another way they have tried to entice as many buyers as possible is by not marrying themselves to one system. Android-powered devices dominate the smartphone market, and Samsung has done well with them, but the Windows Phone system is a new player in the game, and Samsung is doing well enough to take a risk here.
The Focus S is a nice little rig with a 4.3-inch screen and the Super AMOLED display technology that has been such a big hit with the Galaxy S2. It runs the Windows Phone operating system that doesn't use icons on the home page where you can see all your apps. Instead, all those apps are integrated into tiles that update automatically and display on the home screen. Because Windows Phone has only been around for a year or so, there aren't as many apps in the Microsoft Marketplace as there are in the Android Market. That might be a deal breaker for some, but particularly for business users, the Focus S could be attractive because the Microsoft Office apps are built right in.
Samsung Focus S also has a sharp eight-megapixel rear-facing camera and a battery that can withstand six and half hours of talk-time. It's quite thin at 8.33 mm and is on AT&T for $199 with a two year contract. If you're feeling some sticker shock there, then check out the Samsung Focus Flash, also on AT&T. The screen is bit smaller than the Focus S at 3.7-inches (iPhone 4S is 3.5-inches), but it runs the same Microsoft system (Windows Phone 7.5).
The Focus Flash has a five-megapixel camera and a similar battery as the Focus S. It also has the same bright Super AMOLED display that features a high contrast so the colors really stand out. The Focus Flash only costs $50, though, and has a 1.4GHz processor that is tough to beat. Both phones go on sale Nov. 6.
Tell us in the comments if you think Samsung and Windows Phone could be a recipe for success.
© Copyright IBTimes 2023. All rights reserved.