Samsung Z 2014 Release Unlikely: Tizen Smartphone Delayed For The Second Time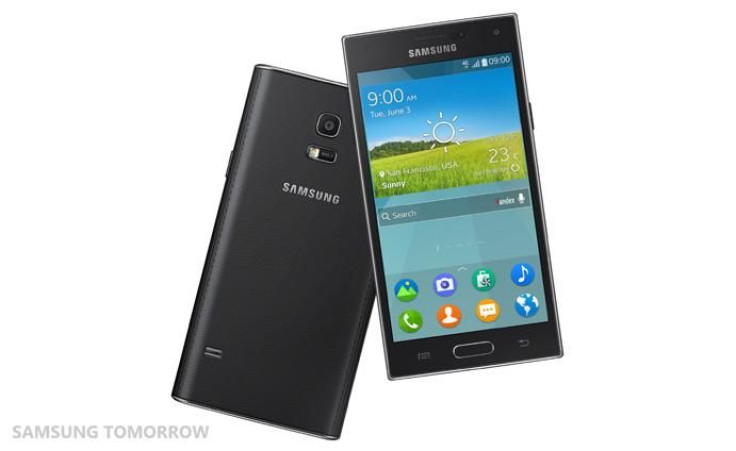 Samsung Electronics Co.'s dream of rivaling software heavyweights like Google Inc.'s Android operating system and Apple Inc.'s iOS with its own Tizen operating system has been postponed indefinitely. Samsung (KRX:005930) said Monday that the release of the Samsung Z -- its first smartphone to run Tizen -- is officially on hold to allow for further development of the Tizen "ecosystem."
This was the South Korean company's second attempt in launching the Tizen-based Samsung Z, which has already been delayed several years. Samsung had planned to launch the Z in Russia two weeks ago, and on Japan's NTTDoCoMo network in March. But in January, DoCoMo reportedly postponed its plans to sell the Tizen handsets, saying it didn't think the market was big enough to support Apple's (NASDAQ:AAPL) iOS, Google's (NASDAQ:GOOGL) Android OS and a third operating system at the same time.
The latest setback is a blow to Samsung, which has struggled for years to build its own mobile operating software to reduce its reliance on Google's Android operating system. While Samsung makes one-third of the smartphones currently on the market, Android powers Samsung's Galaxy smartphones and tablets, and its own apps store is dwarfed by the Google Play Store. The arrangement has put Samsung in the unenviable position of selling some of the world's most popular devices over which it has diminished control, even as Google has become increasingly stringent with the modifications it allows other manufacturers to make on its system.
The prototype Samsung Z, which features a 4.8-inch high definition display, a fingerprint sensor for security and a slim, angular design, has received positive reviews for its speed in Web browsing and loading apps. But it remains to be seen how patient Tizen developers can be as Samsung irons out the kinks in its plan.
The company formally introduced the Z in June and later showcased it at a developer's conference in San Francisco. Industry watchers say a mobile device based on Tizen is a key product for attracting a substantial number of users and developers who would create apps that earn revenue for the developers and Samsung.
While Samsung hasn't announced a new release date for smartphones based on the Tizen ecosystem, the platform already runs on several Samsung devices currently on the market, including Samsung TVs and the Samsung Gear 2, Samsung Gear Fit and Samsung Gear 2 Neo smartwatches. Many of these devices can be found in the U.S.
Eldar Murtazin, a Moscow-based technology analyst and blogger, has predicted that the Samsung Z smartphone likely won't see a 2014 release, which now appears to be accurate.
The company also had said Tizen will be used in TVs as well as in home appliances such as refrigerators, the Associated Press reported.
© Copyright IBTimes 2023. All rights reserved.