Samsung's Next-Gen S Pen May Alert Users On Crossing Drinking Limit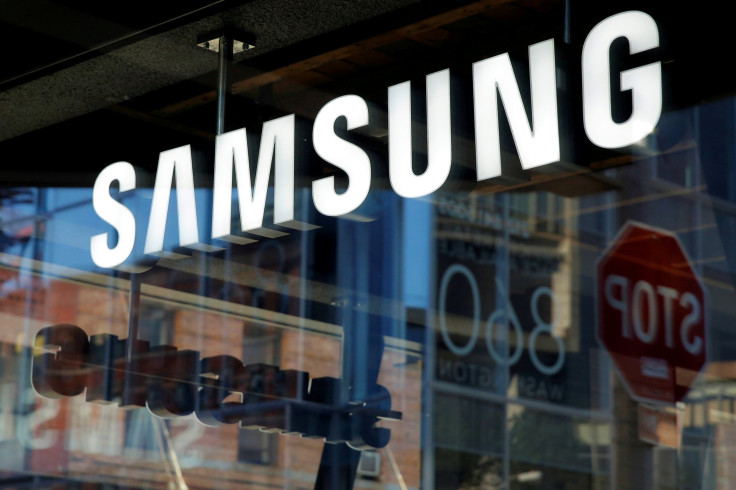 Samsung's next-gen S Pen may feature a breath analyzer that would let you know if you are too drunk to drive.
The stylus, which would come with a built-in gas sensor, would extend out and double up as breathalyzer and microphone, tech blog TechTimes reported, citing the tech giant's patent. The patent was filed by Samsung in June 2016 and it was published by the U.S. Patent and Trademark Office in July after it was approved earlier this year, reports said.
"The gas sensor portion may include a sensor module that analyzes the exhalation, a short-range transceiver unit that transmits data measured by the sensor module to the device main body, a sensor battery that supplies an electric power to the sensor module and the short-range transceiver unit, and a housing that receives the sensor module, the short-range transceiver unit, and the sensor battery, the housing rotatably connected to the moving body," the patent filing says.
While a breathalyzer is not common in smartphones, it is a common feature in fitness devices. For instance, Fitbit fitness devices detect oxygen levels in a user's breath to analyze an individual's fitness levels. It is not yet known if S Pen would also allow its users to keep a tab on their fitness levels.
It is also not clear if the tech giant would include this feature in the soon-to-be-launched Samsung Galaxy Note 8 or its successor Note 9, but chances are likely that Note 8 would not include the feature as the production for the smartphone has already started.
Note 9 is also expected to have the much-awaited smartphone feature — a display-embedded fingerprint sensor. The tech company was expected to include the feature in Galaxy S8 and later in Note 8, however, it seems the production line issues connected to the manufacture of edge-to-edge displays with embedded fingerprint sensor turned out to be a hindrance. The smartphone is also expected to have features such as wireless charging and enhanced Bixby usage, which would make the voice assistant more useful.
The device might also build on the Note 8's rumored depth-sensing dual-camera. The feature would not only provide a better field of vision in the pictures captured by the smartphone, but it would also be useful for augmented reality applications. Th smartphone is also expected to feature a 7nm processor, probably Qualcomm Snapdragon 845, which would be an improvement over Galaxy S8's 10nm processor.
It goes without saying the tech giant has set a benchmark by introducing features such as an edge-to-edge display and a 10nm processor in Galaxy S8. Features such as breathalyzers in smartphones would also give the brand a competitive edge.
© Copyright IBTimes 2023. All rights reserved.