Samsung's Razr Competitor Will Be Cheaper But More Powerful
KEY POINTS
A new report reveals that Samsung's upcoming clamshell, the Galaxy Z Flip, will be cheaper than other foldables
The Galaxy Z Flip reportedly features better specs than the Motorola Razr
Samsung is expected to unveil relevant information about the Galaxy Z Flip next month
Samsung is obviously looking forward to foldable smartphone supremacy and is expected to release a new foldable handset that will compete with one of the most awaited, but delayed, devices in recent times, the Motorola Razr. Previous reports revealed that the Korean tech giant is already working on its own clamshell smartphone and might release it real soon.
Now, a new report reveals a few reasons why those who are waiting for the new Razr should stop and instead wait for Samsung's upcoming release. This is because the Korean tech giant's clamshell will be both cheaper and more powerful compared to Motorola's foldable.
As per Korean news site iNews24 (via BGR), Samsung's clamshell smartphone, dubbed the Galaxy Z Flip, will fetch a selling price between 1 million won and 1.5 million won. This roughly translates to $862 and $1,293, which means the Galaxy Z Flip will be cheaper than the $1,500 Razr.
Despite the affordable selling price, the Galaxy Z Flip is tipped to feature the Snapdragon 855 SoC, which is definitely more powerful than the Snapdragon 710 inside the Razr. This puts the Galaxy Z Fold in the same league as that of Samsung's flagships in 2019.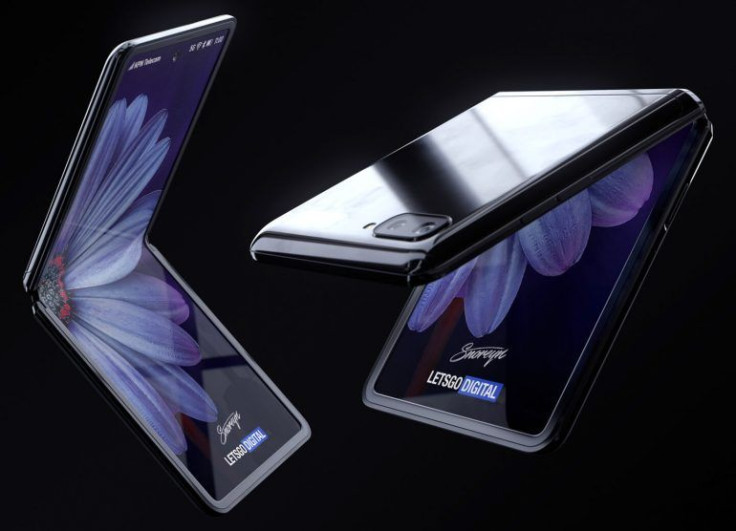 These details, along with a few previously reported specs and features, indicate that the Galaxy Z Flip will be a better choice compared to the Razr, especially for those who want a form factor similar to Motorola's offering but are looking for specs equal to or at least close to the Galaxy Fold. Here are some of the Galaxy Z Flip's other expected specs and features, as per earlier reports:
Infinity-O display with punch hole
First, the Galaxy Z Flip, as revealed in a teaser video, can be expected to feature a tall Infinity-O display with a hole punch at the center of the display, likely to hold a selfie camera. This display could be made of foldable glass.
Dual-camera setup
A dual-camera setup can be found at the back of the Galaxy Z Flip when it is unfolded. Details about this setup remain unclear at the moment, but Let's Go Digital speculates that it could be a combination of two 12MP sensors.
Outer display
Renders seen via Let's Go Digital indicate that unlike the Razr, the Galaxy Z Flip won't have an external screen that can be used to read texts and do other things. Instead, Samsung's clamshell just might feature a small notification screen that tells time, among other uses.
Those who are interested to know more about the Galaxy Z Flip should wait for Samsung's Unpacked event, which will be held next month on Feb. 11.
© Copyright IBTimes 2023. All rights reserved.