Sarah Palin Vs. MSNBC's Martin Bashir: Why Is NOW Silent?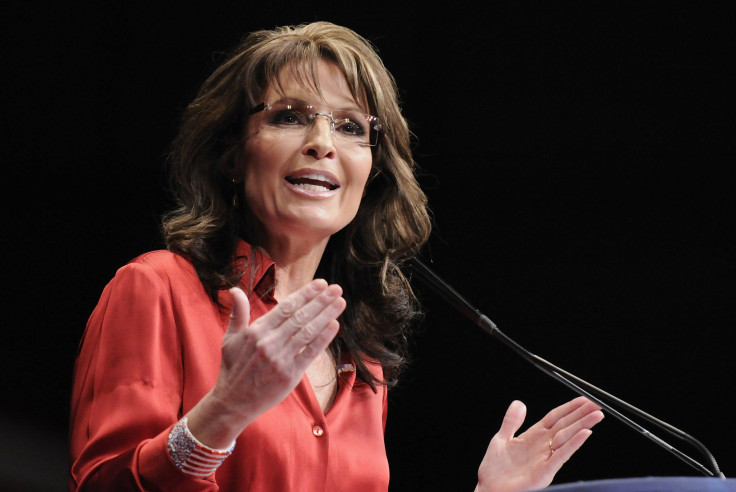 In 2011 the National Organization of Women (NOW) took HBO talk show host Bill Maher to task for calling the former Republican Alaska Governor and Vice Presidential Nominee Sarah Palin a "tw_t".
"Listen," wrote NOW Communications Director Lisa Bennett, "Cut the crap! Stop degrading women with whom you disagree and/or don't like by using female body terms or other gender-associated slurs. While NOW was clearly not in agreement with Palin over many political issues, the reason for coming to her defense is that they "want women to run for office… But good women will not run for office" if they are subject to these types of misogynist attacks. The same reasoning should apply today.
There is no question that NOW is no fan of Palin's and opposes her stances on almost every major issue. That said, as one of the nation's leading feminist groups, they also have an obligation to live up to their original statement of purpose: "The time has come to confront, with concrete action, the conditions that now prevent women from enjoying the equality of opportunity and freedom of choice which is their right, as individual Americans, and as human beings."
That freedom and choice includes the right of Palin, and all women, to speak without fear of being victimized or threatened publicly with violence and humiliation. Yet that has not been the case in response to the recent deplorable remarks made by MSNBC host Martin Bashir. If you missed Bashir's comments they came in response to a speech Palin made in Iowa comparing the U.S. federal debt to China to slavery. "When Mrs. Palin invokes slavery," Bashir said, "she doesn't just prove her rank ignorance. She confirms if anyone truly qualified for a dose of discipline from Thomas Thistlewood, she would be the outstanding candidate."
That punishment, as Bashir went on to explain involves either defecating or urinating in someone's mouth. Yes, you read that right. And while MSNBC removed Don Imus for despicable but impromptu language he used in relation to the Rutgers Women's Basketball team and recently suspended Alec Baldwin for alleged homophobic comments he made off-the-air to a harassing photographer – Bashir has not, as far as we know, been reprimanded for statements he wrote in advance and delivered on-air. Bashir has since apologized and while that deserves to be noted and was the right thing to do, it doesn't lessen the impact.
MSNBC is one thing, it's in the business of getting ratings and making money. While we may disagree with the decision to turn a blind eye to Bashir's comments, they are not surprising. Like all businesses, it's moved primarily by the bottom line. This makes the role of outside organizations, interest groups, and individuals that much more important – which brings us to NOW, which, as the leading feminist organization in the country, has a responsibility to take exception to these words however much they may disagree with Palin politically.
Palin said something during her speech in Iowa that a reasonable person can disagree with – and many have. But the response to that shouldn't be she deserves to be held down, defecated or urinated on. And if, quite unbelievably, someone representing a company as large as MSNBC not only says that, but says it on-air as part of planned remarks, they should be held accountable if not by the company then at the very least by the leading feminist organization in the country.
NOW should join former Clinton Press Secretary Dee Dee Meyers, MSNBC host Joe Scarborough and many others in publicly and vociferously speaking out against Bashir's statements and either call for his suspension/removal or explain why, under the circumstances, they think he is entitled to remain on the air. As NOW has claimed in the past, if these attacks are allowed to persist without condemnation, good women will shy away from running for office. The same is true in this instance. NOW should stick to its original statement of purpose and speak out against violent and anti-feminist rhetoric, even when the person they are defending is someone they disagree with fundamentally.
Jeanne Zaino is professor of political science & international studies at Iona College and adjunct professor of campaign management at New York University-SCPS.
© Copyright IBTimes 2023. All rights reserved.