Saudi Arabia king unfurls billions in handouts to quell unrest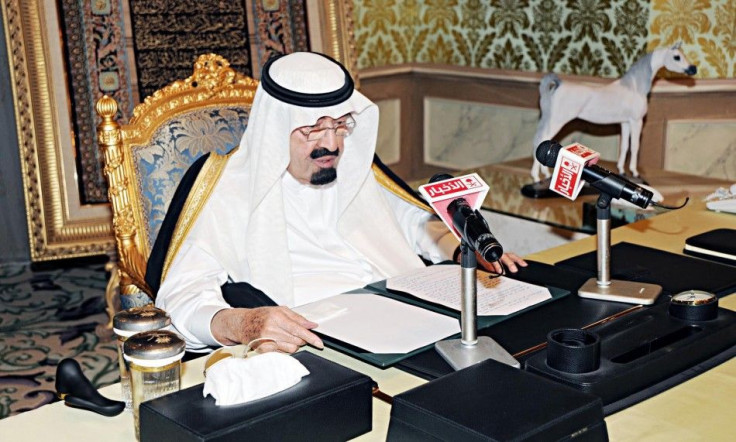 In a transparent bid to stave off further anti-government protests in Saudi Arabia, King Abdullah has unveiled an astounding and unprecedented multi-billion-dollar package of handouts to his subjects.
Under the deal, $66.7-billion will be spent on constructing half a million housing units and $4.3-billion on building more medical facilities. The government will also kick in an additional two months' wages for all state workers and provide two extra payments for university students worth around $500.
The king also boosted the monthly minimum wage to $800 and said the state will make monthly payments of about $260 to the country's jobless. (Despite its vast oil wealth, the kingdom currently has an unemployment rate of 10.5 percent, while the rate is much higher for younger Saudis).
He also vowed to provide millions more for the government's housing loan fund and hiked the maximum loan for homes to around $130,000.
The elderly monarch, who is reportedly in declining health, appeared live on state television, to announce his benefits program.
However, during his speech, the king praised his security forces for preventing protests planned by the country's Shia minority.
You are the hitting hand against whoever considers undermining the nation's security and stability, he said.
The king also seemed to thank the vast majority of his subjects who did not participate in street protests.
I am so proud of you," he beamed. "Words are not enough to describe you, he said. You are the safety valve of this nation and you struck at that which is wrong with the truth and at treachery with loyalty.
Most of the unrest in the kingdom has come from the minority Shias who live in the oil-rich eastern part of the kingdom and share some of the same grievances as their brethren in neighboring Bahrain.
Abdullah's largesse did not impress some leading opposition figured, who are demanding more systematic changes, including the release of political prisoners and a loosening of the ruling Saud family's grip on the nation' affairs.
I was seriously disappointed to be honest, said Mohammed al-Qahtani, a prominent reformist, according to Al-Jazeera.
The least we expect is to establish a constitutional monarchy and freeing [political] prisoners. Is this going to be enough for the people? I don't think so.
© Copyright IBTimes 2023. All rights reserved.